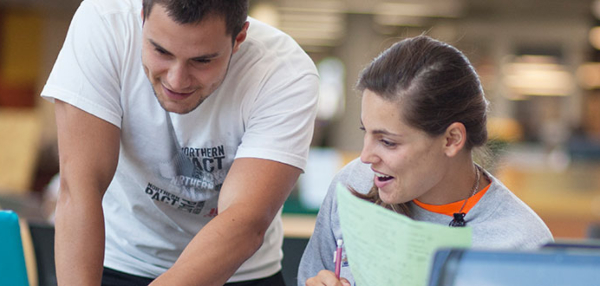 The CEHD-based Open Textbook Network (OTN) will now be able to help more faculty create their own open textbooks thanks to a National Leadership Grant for Libraries from the Institute of Museum and Library Services (IMLS). The grant will support a collaboration project led by OTN in partnership with the Collaborative Knowledge Foundation (Coko).
"A National Platform for Authoring Open Textbooks" seeks to lower barriers to textbook publishing by offering a modern publishing solution that is freely available to all. The IMLS grant will support this project in developing processes and tools to equip a broad community of authors to write and publish open textbooks.
The project will be informed by the OTN community and built on Coko's Editoria software. Editoria is an open source, web-based, editing and production workflow tool. It provides structural support to help authors delineate and apply consistent instructional design across all elements of a textbook. It also provides collaboration functionality for faculty to work with authors, librarians, editors, peer reviewers, instructional designers, and other contributors who can help authors create quality textbooks.
"Academic libraries are working hard to support their faculty who want to publish open textbooks," said David Ernst, executive director of the OTN. "We're excited that this grant gives us the opportunity to work with the OTN community and Coko to build solutions that will make publishing accessible to more institutions and more faculty."
OTN, an initiative of the CEHD's Center for Open Education, is a community of higher education institutions working to advance open education by supporting the use, publication, and distribution of openly licensed textbooks. These programs leverage Open Educational Resources (OER), which are created and licensed to be freely distributed, used, and adapted. The resources can be downloaded for no cost, providing all students with free, continuous access to course materials. In addition, OER offer faculty the flexibility to customize the content to meet students' learning needs. Since its inception in 2014, the network has grown to represent over 1,000 institutions.
Coko facilitates the creation of community-owned open infrastructure for research communication that fosters collaboration, increases transparency, and enables the production and dissemination of knowledge at greater speed. "I was very happy to work with David on this proposal and couldn't be more pleased it has been successful," said Coko Founder Adam Hyde. "OTN have a similar DNA to Coko–we are both mission oriented organizations which value openness in all its forms. These are the right two organizations to work on this problem and I think we can all expect to see great results."