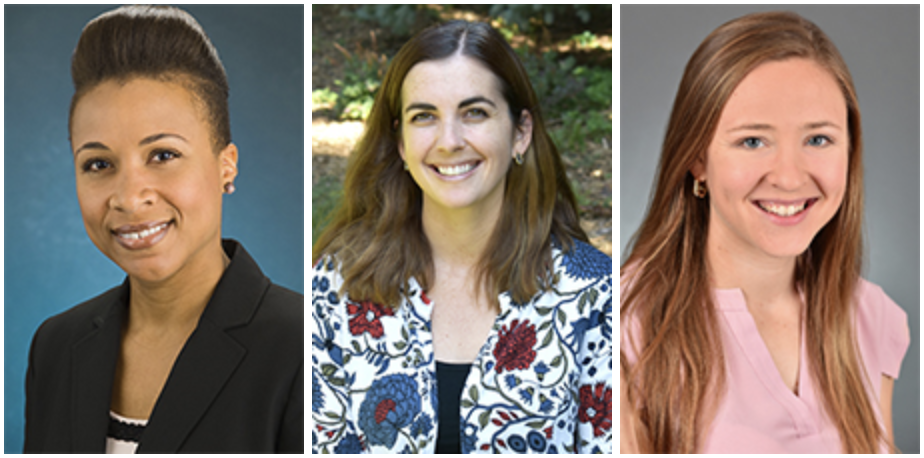 As the COVID-19 pandemic continues to affect our communities, children are transitioning to distance learning and spending more time in front of screens. Technology is allowing us to connect with each other and get information about the unfolding situation. At the same time, increased media use may also expose children to more advertising through TV shows, social media, apps, and other online and digital spaces.
During this uncertain time, Institute of Child Development Associate Professor Gail Ferguson, PhD and PhD students in her lab, Lauren Eales and Sarah Gillespie, offer information for parents about media literacy and resources to help guide media use with children as we work and parent in the same space all day, every day.
Q: Why is it important to pay attention to the media and advertisements children and adolescents see?
Prof. Ferguson: As a child clinical psychologist who has worked with youth and parents across different countries, I know 21st century parents are working to create a safe and enriching environment for their children both online and off. However, media and the advertising embedded within it are powerful — and increasingly pervasive — daily influences in the lives of children and adolescents that are often underestimated or overlooked. Not all children's media is of high-quality and will promote their health and development. And while ads have become shorter — many lasting less than 60 seconds — it's estimated that we see as many as 20,000 to 50,000 ads and other marketing messages daily, and a lot of advertising is directed at children and adolescents.

Q: How can media and advertising affect the mental and physical health of children and adolescents?
Prof. Ferguson: Media entertain us, but they also communicate values, morals, as well as health and lifestyle choices. One particular type of media-based communication is advertising, which aims to persuade and can play on a child or teen's self-image, influencing their thinking or behavior. For example, in my lab, the Culture and Family Life Lab, we have been focusing on the association between food advertising and eating habits for youth and families in different contexts.

My research with collaborators shows that adolescents in Jamaica and South Africa who have strong affinity for U.S. culture through a process called "remote acculturation" watch more hours of U.S. cable on a daily basis and also tend to consume more unhealthy foods and beverages.

This realization led me and my collaborators, chiefly Dr. Michelle Nelson (University of Illinois) and Professor Julie Meeks (University of the West Indies), to develop and evaluate a global health intervention called JUS Media? Programme. The program teaches adolescents and parents how to question the lifestyle messages embedded in food advertising to make healthier eating choices. Our lab is now working on digitizing this intervention for broader use.

Q: How has globalization changed advertising and its impact?
Prof. Ferguson: Due to globalization, advertising now has instantaneous global reach. Advertising for U.S. products is especially pervasive, as the U.S. has the largest media and entertainment industry. It's estimated to be responsible for approximately one-third of the world's media and entertainment expenditures.

The rapid advancement of technology also plays a role. Ads are now delivered in many forms ranging from billboards and TV commercials to product placements within shows/movies, personalized pop-up advertisements online, and advergames. In fact, it is well known that personalized ads even pop up in apps meant for children and adolescents based on their online viewing habits and preferences.

For all these reasons, globalization increases the potential influence of advertising on children and adolescents because it can reach many more youth much more quickly and consistently, and in a more personalized manner.

What can parents do to encourage media/advertising literacy in their children?
Prof. Ferguson: For 21st century parents and caregivers, media literacy is crucial, and it's never too late to start teaching your child how to be a more savvy consumer. This is especially true in the global COVID-19 pandemic — children are more likely to be online or viewing screens more than they have in the past. We recommend watching media with your children as much as possible, especially if it is not high quality children's media that you have already vetted (see the Common Sense Media resource below that vets children's media for you!). Given that multitasking is an unavoidable reality for parents sheltering in place, make it work for you — you can co-view media with your children while cooking or doing chores in the background, so you can have a conversation about what you see and hear. You can ask questions like:

Who made this ad/program/app?
Why did they make it?
What messages are they sending? (point out what aligns with your family values vs. not)
Who is it targeting?
What tactics are advertisers using to appeal to me?
How do I know the claims in this ad are true?
What information is unrealistic or missing from this ad/program/app?
Teaching your children to think critically will enhance their media literacy and internet safety, build social media smarts, and help them to make safe and healthy choices. Knowing how to choose media that will be both fun and healthy is a lifelong skill that they will carry with them into the future, well beyond COVID-19.

Q: What resources are available to parents?
Prof. Ferguson: We compiled some key resources in this recent tip sheet from our lab: What should I know about my child's media use?. We also want to direct parents to invaluable tips and resources from Common Sense Media on choosing high-quality media for children during the COVID-19 pandemic. We also recommend the guidelines from the National Association for Media Literacy Education and suggest an online tool from the American Academy of Pediatrics where you can create a personalized family media use plan that works for the whole family.