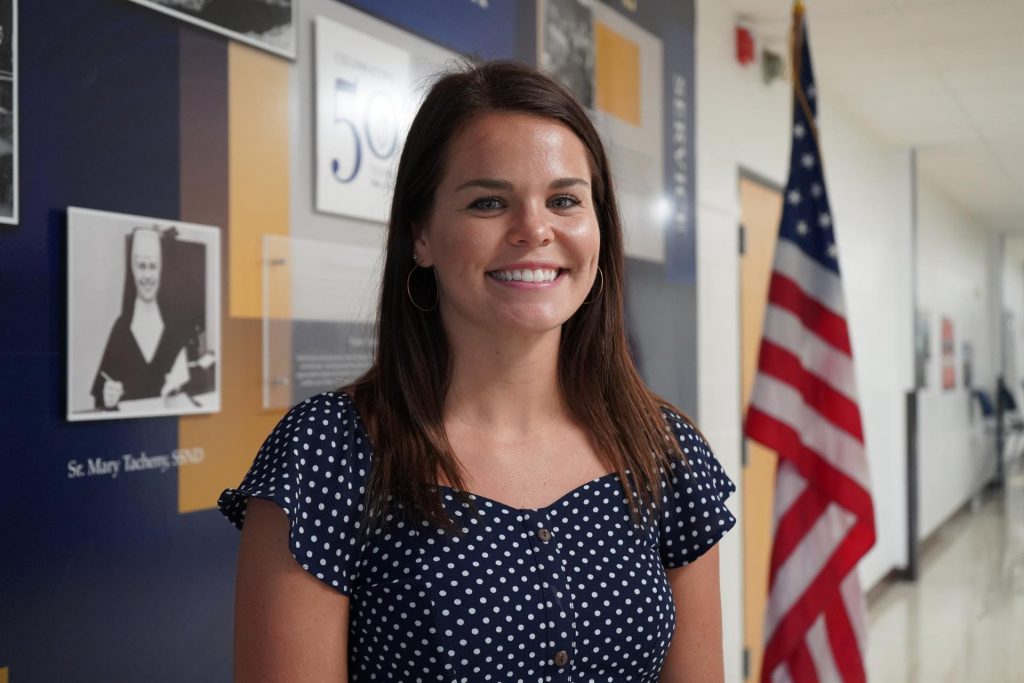 Darian Winslow, MA student in the counseling and student personnel psychology program, was recently chosen as Totino-Grace's (TG) counseling intern for the 2019-20 school year.
Winslow is a 2013 graduate from TG herself and received her BS in human development and psychology from North Dakota State University in Fargo, ND. Additionally, Winslow is the head cross country coach at TG and is an assistant coach for track and field.
Winslow's counseling philosophy is student-centered and solution focused. She emphasizes the importance of creating authentic relationships with students in order to help them succeed in all aspects of life. She is passionate about helping build better humans, advocating for all students, and embracing each individual's unique characteristics.
Congratulations on this achievement, Darian!