By Deborah Ottman
In her previous posts on creating online learning experiences for adults, Associate Director of Professional Development, Deborah Ottman discussed three questions to ask before you start and the crucial next step of finding a flow for your online course or module. This third post in the series, which is aimed at subject matter experts, reveals how we can lay the groundwork for learners to gain a sense of community online.
In the field of early childhood education, we know the value of stimulating learning environments that encourage children to explore. We also place great emphasis on high-quality interactions between young children and their teachers and caregivers. Young children need their caregivers to engage with them in ways that are attentive and responsive, as well as predictable and supportive. When they experience these high-quality interactions, children feel cared for and confident. They, in turn, are better able to engage with others and the wider world. It's a positive feedback loop.
In thinking about this, I'm struck by the parallels with adult learning. When we're designing a learning experience for adults, we need to provide meaningful content that is delivered in stimulating ways. But that's not all. We also have to provide opportunities for learners to feel acknowledged–to be "seen." This may be especially true for online courses. In virtual learning environments, fostering a sense of community leads to greater student engagement and learning.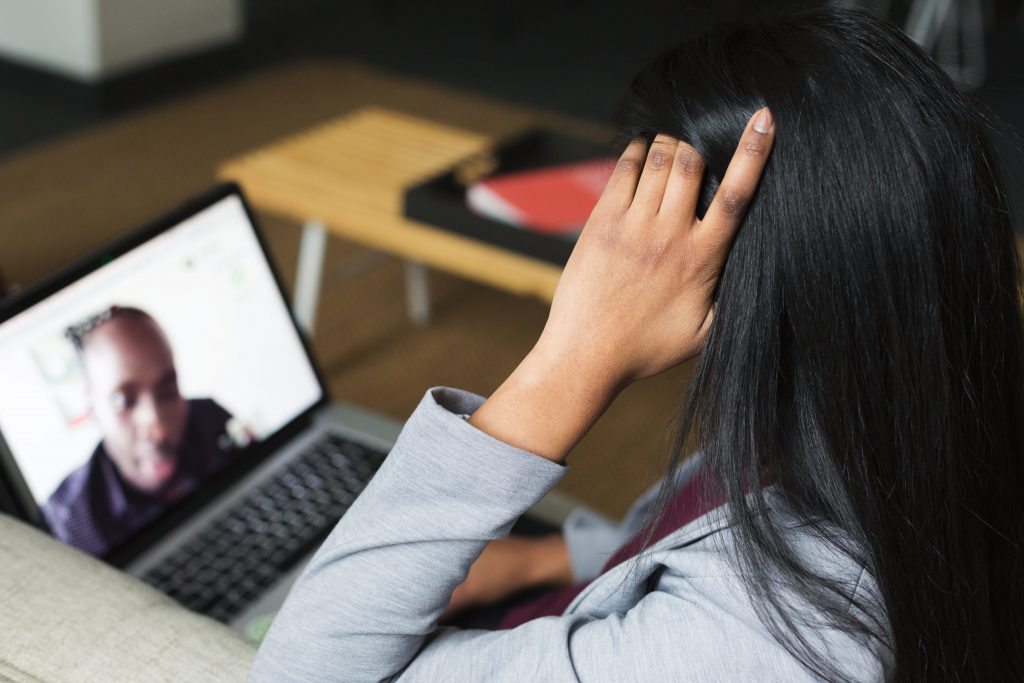 Social presence is a term that describes our ability to connect with others in an online environment. Learners project their personality, thoughts, and emotions into the virtual space through their interactions with one another, the instructor, and the content. Participation builds social presence and leads to greater student satisfaction in the course and its content. In fact, the more students interact online, the greater their perception of and satisfaction with their learning experience.
Encouraging interaction
In creating course components, such as discussion prompts or small group activities, keep in mind that these learning opportunities give students a chance not just to work with course content, but also to build their social presence. This is particularly the case if the course is asynchronous or self-study (i.e., not teacher-led).
There are a variety of technologies and teaching strategies that facilitate students' interactions with instructors, peers, and content. Here are a few ways instructors can engage students:
Record a weekly video or audio intro for the upcoming week's new module. The intro should respond specifically to the group of learners and their work over the previous week. Pull in past content and broader course themes to scaffold new content; course-correct on concepts that may still be fuzzy; call out outstanding responses from the group–whatever makes it feel personal for students.
Respond to students' work individually via the course software or email.
Respond to students' discussion threads.
Host live discussions via video conferencing software (such as Zoom or Google Meet).
Hold virtual real-time office hours; offer the options of instant messaging, phone calls, or video conferencing.
Co-creating a body of knowledge
For adults, these interactions represent an opportunity to acquire new knowledge and also to contribute to the learning community's burgeoning understanding of the subject at hand. Learners should be encouraged to share their perspectives and interpretations of material based on their unique backgrounds and experiences. This is another component of social presence and online community. We feel "seen" and counted when we contribute to the creation of a shared body of knowledge.
Providing opportunities for learners to demonstrate their value to the community will directly improve their personal sense of satisfaction with the course, the content, the community and their own learning. Here are some ways instructors can elicit contributions from students:
Create opportunities for students to share their perspectives and to communicate with one another; these can include discussion boards and video recordings.
Ask students to respond to a prompt and reply to several others' responses.
Assign small group work. Consider creating small base groups that work on group projects or assignments, or share their responses to assigned reading. You might try a weekly activity in which a rotating member of each group "shares out" with the larger class highlights from their group's conversation or agreed-upon findings from that week
When crafting discussion prompts, assignments, and reflection papers, ask students to tie new content to their individual experience in their response.
Look for opportunities for students to share ideas about applying their new learning.
These are only a few of the ways to foster interaction online. Try a web search for your subject area and terms like "online learning" and "building community." A little research will likely turn up many creative ideas specific to the topic, mode of instruction, and audience that you are targeting.
Just as in early childhood, high-quality interactions animate engagement. And adult learning theory tells us that engagement leads to learning. Learners of all ages thrive when they are acknowledged and seen. So when designing an online course or module, be intentional about embedding opportunities for building social presence. These are a hallmark of a well-designed adult learning experience.