Massachusetts based Hologic, Inc. announced it has signed an agreement with the University of Minnesota to be the exclusive provider of Dexalytics:TEAMS™ in North America. Dexalytics is a cloud-based software developed by Educational Technology Innovations (ETI) in the College of Education and Human Development.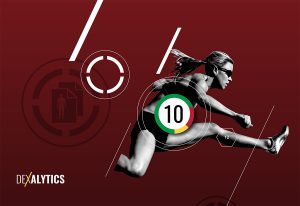 Dexalytics leverages best-in-class body composition data and more than 30 years of DXA research to provide critical measurements that extend beyond the traditional metrics of body fat percentage, total lean mass, and total fat mass used in the past. DXA—short for dual x-ray absorptiometry—is the most accurate way to determine body composition.
"A lot of time and resources are spent understanding what an athlete's body can do, without a good understanding of what an athlete's body is made of," said Tyler Bosch, Ph.D., co-founder and head of research and development for Dexalytics.
The software reinvents the way data is reported, using a proprietary system to look at the measurements in new ways. As a result, pages of clinical data are transformed into a manageable athlete score that can be directly connected to sport performance.
"We're thrilled to be working with Hologic to ensure this brand new software we've worked so hard to develop will reach as many athletes as possible," said Don Dengel, professor and director of the Laboratory of Integrative Human Physiology in the School of Kinesiology.
Read more about DEXALYTICS in the Spring 2017 issue of CEHD Connect magazine.