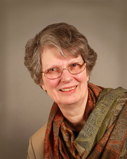 Former Family Social Science professor Dr. Jean W. Bauer began her career in 1966 with a degree in home economics education from Indiana State University. She taught high school home economics, earned advanced degrees from Purdue University and the University of Illinois, and in 1983 moved to the University of Minnesota.
As an Extension specialist, first at Purdue University, and then with the Minnesota Extension Service, she led outreach and education programs in family resource management, including development of Dollar Works, a nationally recognized curriculum. She received more than $2.1 million in grant funding, and published more than 48 Extension publications and more than 40 journal articles and book chapters.
In the 1990s Dr. Bauer began research on how policies, such as welfare reform affect rural families, which led to the "Rural Families Speak" project, a multi-disciplinary research effort on the lives of rural, low income families involving more than 50 faculty and extension researchers from 17 states. Its objective was to analyze the interactions among public assistance and informal social supports, community context, and individual and family characteristics and their relation to the functioning and well-being of rural low-income families with children. She led preparation of the original proposal for a grant from the USDA National Research Initiative and guided it from its genesis to its successful completion 10 years later. The project culminated with the book, co-edited by Dr. Bauer and Elizabeth Dolan, "Rural Families and Work: Context and Problems" (Springer 2011).
During her academic career, Dr. Bauer mentored more than 30 graduate students. She served for eight years as Director of Graduate Studies in the Department of Family Social Science and was particularly interested in fostering the graduate experiences of international students.
Dr. Bauer was highly respected for her work in faculty governance at the University of Minnesota, including serving as chair of the University Senate's Faculty Consultative Committee. She was often called on to provide University and collegiate leadership because of her effectiveness in aligning solutions with University policy. A colleague who served often with Dr. Bauer in faculty governance stated, "Jean Bauer has spent her entire career as a "citizen" of the higher education world. She is the sort of academic who seems to be harder and harder to find: concerned about the world beyond her office door, including those we teach and mentor, in a way that recognizes there is something bigger than an individual professional career at play here."
In 2011 Dr. Bauer received the President's Award for Outstanding Service in recognition of exceptional service to the University and significant contributions made to its people and communities. Dr. Jean Quam, dean of the College of Education and Human Development, wrote in her supporting the award nomination, "Jean Bauer is one of those faculty members who does exceptional work no matter what you ask of her. She does it with skill and with a spirit of cooperation and mutual respect with her colleagues. Her leadership skills are legendary. Her contributions to the University of Minnesota far exceed what we might expect of any individual faculty member."
Dr. Bauer passed away in July of 2012, leaving a legacy of research, teaching, and outreach in family economics and policy at the University of Minnesota and beyond.