Christopher Mehus, PhD, LMFT, is driven to overcome barriers to improve children's mental health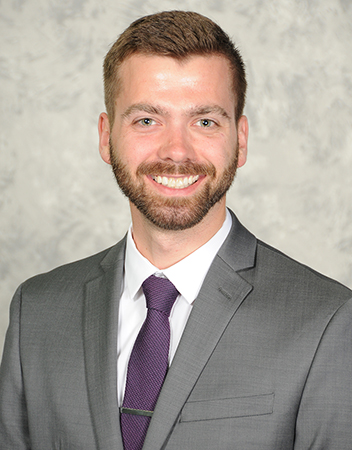 Family Social Science alumni Christopher Mehus, Ph.D., LMFT, is a researcher and member of the faculty in the Institute for Translational Research in Children's Mental Health.
A 2015 graduate of the Family Social Science doctoral program, Mehus' graduate research focused on prevention programs to help parents and caregivers improve their skills and promote resilience in at-risk children in the aftermath of war and organized violence. He is among several FSoS graduate alumni to complete the prestigious Interdisciplinary Research Training in Child and Adolescent Primary Care (IRT-CAPC) Post-Doctoral Fellowship with the UMN Medical School's Department of Pediatrics.
Today his research continues to focus on supporting parents through preventive interventions and he is a member of a National Academies of Sciences research collaborative that focuses on this area. Although reaching and engaging parents is one of the biggest challenges in prevention science, Mehus and others are working to integrate prevention programs into primary health care.
"Nearly all parents take their young children to a primary care provider so it is a natural place to try engage parents," said Mehus. "Most of my research in this area has been focused on implementing evidence-based parenting programs in primary care settings."
Earlier this year at the Children's Minnesota conference, "Mental Health for Primary Care: The Early Years," he discussed how prevention scientists and primary care physicians can collaborate more closely to address gaps in practice and learn new techniques to manage children's mental and behavioral health issues.
"A significant portion of questions that primary care providers get are related to behavioral health and so I enjoy these opportunities to pass on some of what I've learned about working with parents to support their children's health and development."
His recent work in this area includes a recently completed evaluation of an innovative behavioral "prescriptions" intervention, called Behavior Checker. He is also a Co-Investigator on a recently funded CDC Prevention Research Center project, which will aim – in part – to better engage parents in their adolescents' health care.
Learn more
Keep up with Dr. Mehus' research at his web site.