At the 2021 CEHD Spring Assembly on April 28, Institute of Child Development (ICD) Associate Professor Gail Ferguson, PhD, and ICD Chief of Staff Amy Simpson, MEd, MBA, were honored with awards for their outstanding contributions to the College of Education and Human Development (CEHD).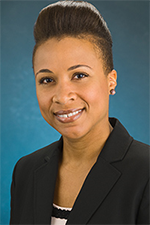 Dr. Ferguson received the Excellence in Academic Advising Award, which recognizes excellence in student advising. Dr. Ferguson was honored for going above and beyond to support the success of students from many backgrounds, guiding her students through important career-advancing projects, celebrating their achievements, and centering anti-racism and diversity science. Successful nominees of the award have demonstrated excellence in student development; knowledge of academic alternatives as part of personal development; recognition of differing student needs; and the ability to create a welcoming environment that supports students in their academic progress.  
Dr. Ferguson directs the Culture and Family Life Lab at ICD, which studies the impact of 21st-century globalization on cultural, developmental, and family processes such as acculturation, enculturation, and family health. In addition to her academic, research, and advising contributions to ICD, Dr. Ferguson chairs the department's Diversity, Equity, and Inclusion Committee, leading efforts to promote and sustain diversity, equity, and inclusion in ICD's values, practices, policies, initiatives, and overall departmental climate. She also launched the Diversity Science in Psychology Reading group for ICD and Psychology graduate students in collaboration with Department of Psychology faculty members Moin Syed and Rich Lee.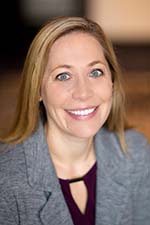 Simpson has been awarded the Outstanding P&A Achievement Award, which is given to individuals who have exhibited outstanding achievement in furthering the mission and goals of their unit and/or CEHD as a whole. Recipients of the award have demonstrated excellence in leadership; high professional standards; and excellence in their positions while promoting and supporting the work of their unit and/or the college. In her role as chief of staff, Simpson oversees short- and long-term strategic management of ICD and aligns the department's budget, curriculum management, facilities, human resources, communications, and other operational areas with the Institute's strategic goals. Simpson was recognized for her outstanding leadership as chief of staff and efforts to facilitate planning, fundraising, design, and coordination for ICD's new building, which is now under construction.
Congratulations!