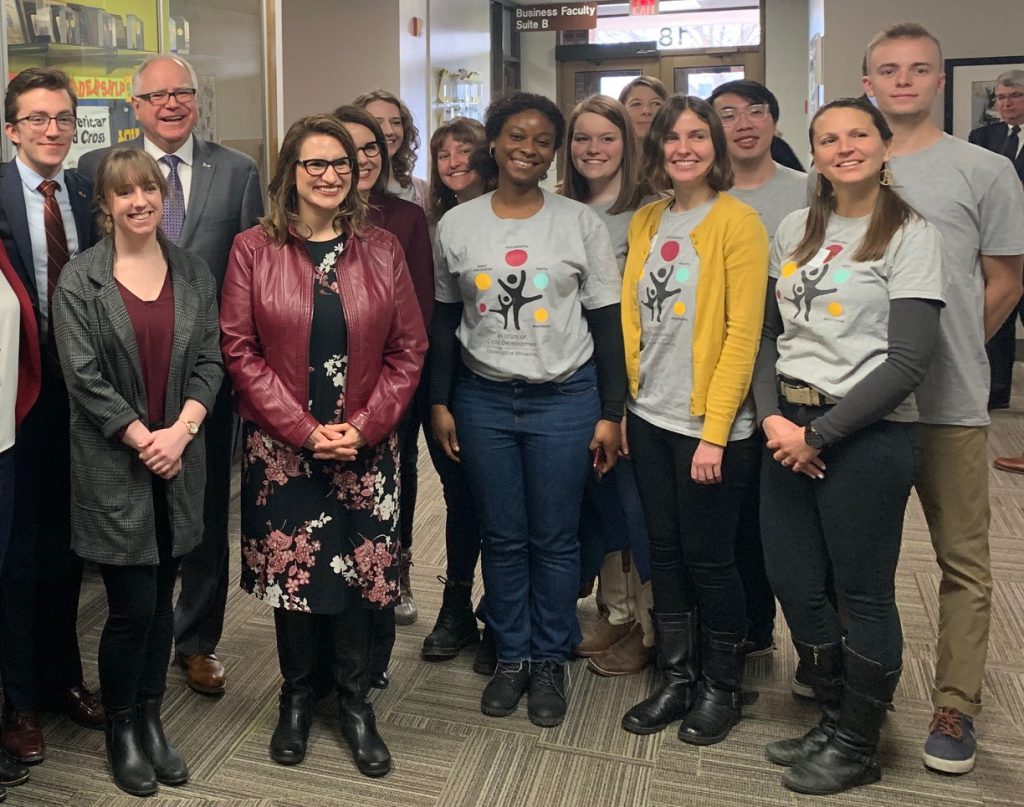 A new Institute of Child Development (ICD) building is one of the projects included in Gov. Tim Walz's $447 million higher education bonding proposal, which he unveiled at a press conference on January 13 at Anoka-Ramsey Community College. "We've got a proud tradition of being home to the greatest institutions in the world across the spectrum, from our great land grant universities to our state colleges to our community colleges," he said. "But the insufficient space that we're seeing, the dated classrooms, put that leadership at risk. These are simply things that can no longer be neglected."
Of Walz's $447 million proposal, $224.2 million is slated to go to the University of Minnesota (U of M) system. Out of that, $29.2 million would be allocated to construct a new ICD building. The entire ICD building project is estimated to cost $43.8 million, with the remaining funding coming from private gifts. ICD's current building was constructed more than a century ago and was last renovated in the 1960s.
Ten representatives from ICD—both students and staff members—attended the press conference to show their support for the proposal. U of M President Joan T.A. Gabel also spoke at the event, noting the disconnect between ICD's top ranking and its deteriorating facilities. "[W]e hold this top ranking despite the current condition of the facilities and lack of adequate classroom space," she said. "We've learned to do a lot with what we have and we're very committed to make the most of the resources made available to us. But it's not sustainable and it will get harder to maintain quality under existing conditions."
In October, Walz and other administration representatives toured the state to get a first-hand view of projects needing government support. The tour's first stop was the ICD building. This was deliberate, Walz said, because of the obvious need of its renovation. "This is the premier program dealing with child development and psychology in the world," he said. "And they are in what would look like your grandparents' high school. I don't think that's an over-exaggeration. It's just time."
Walz's proposal will be put before the legislature in February.