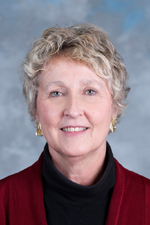 Megan Gunnar, Ph.D., Regents Professor, Distinguished McKnight University Professor, and director of the Institute of Child Development, has been appointed to Gov. Mark Dayton's Early Learning Council.
The council aims to ensure that all children are school-ready by 2020. Council members "make recommendations to the governor and legislature on how to create a high-quality early childhood system in Minnesota that will help improve educational outcomes for all children."
Dr. Gunnar's term runs from Sept. 19, 2016, to April 7, 2019.