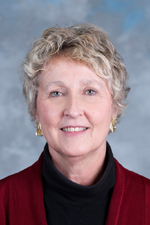 Megan Gunnar, Ph.D., director of the Institute of Child Development, has been elected to membership in the National Academy of Education (NAEd).
The NAEd aims to advance high-quality education research and its use in policy and practice. The academy consists of 209 U.S. members and 11 foreign associates who are elected on the basis of outstanding scholarship related to education. Gunnar was one of 14 new members elected to membership this year.
As an NAEd member, Gunnar will play a role in NAEd's professional development programs and serve on expert study panels that address pressing issues in education.
Gunnar will be inducted during a ceremony for new members at the 2017 NAEd Annual Meeting in November.