Alan Sroufe, Ph.D., has recently published an autobiography titled, A Compelling Idea: How We Become the Persons We Are. The book explores Sroufe's personal and professional experiences in the field of developmental psychology. Discussing his lifelong study of development and personal connection to his revelations, A Compelling Idea explores how and why individuals behave and see the world as they do.
"I wanted to try to write a book that would talk about what in my background led me to want to do this work and what I learned from doing it all these years," Sroufe said.
Over the last 40 years Sroufe has pioneered the Minnesota Longitudinal Study of Risk and Adaptation with his colleagues at the University of Minnesota Since 1975, the study has followed 267 children from the third-trimester of the prenatal period through adulthood. By observing and studying the child-parent relationship and the child's temperament, it became clear to Sroufe that "there is nothing more important in the development of the person than the early relationship experience they had."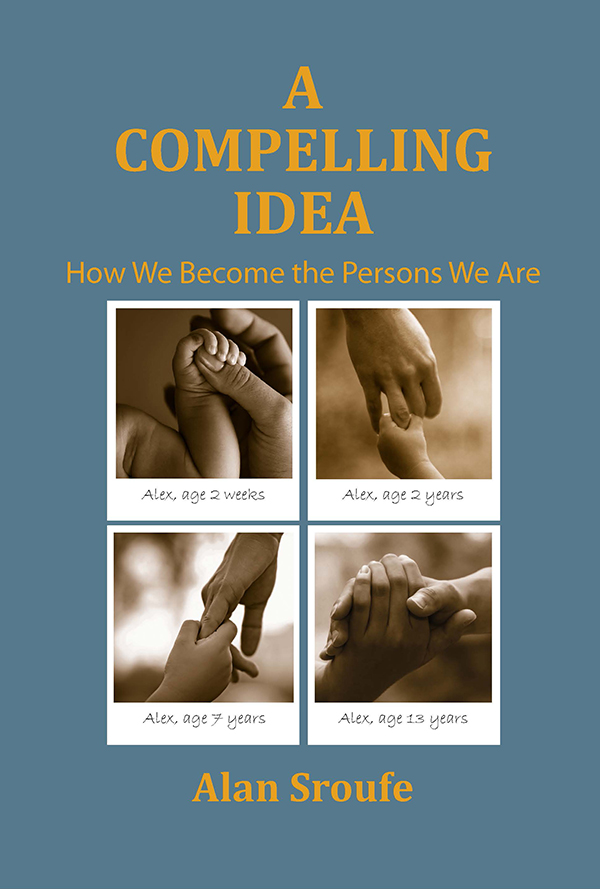 Sroufe's research focuses on normal and abnormal development. By tracing developmental issues across the periods of life he has identified normative pathways and developmental deviations. One emphasis involves outlining relationship competence from childhood to adulthood. His findings articulate a general model of development and psychopathology where behavior is seen as a joint product of past history and current circumstances. Sroufe's research has been published in over 150 papers and journal articles and seven books.
Learn more about A Compelling Idea by visiting Safer Society Press.
Access a recent webinar during which Sroufe discusses his research and book.