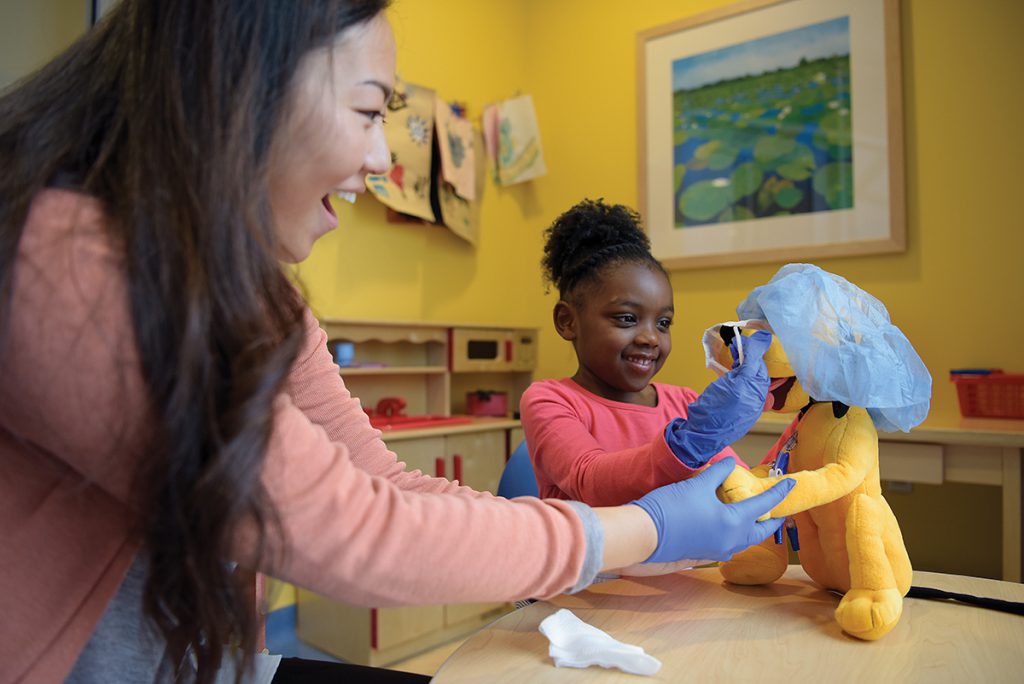 The child life track in the Institute of Child Development's (ICD) online MA in applied child and adolescent development program has been endorsed by the Association of Child Life Professionals (ACLP), which sets professional standards for the field of child life.
Endorsement is a voluntary process of self-study and external review meant to evaluate and publicly recognize programs that meet ACLP academic standards. According to the ACLP, the endorsement process aims to promote the interests of students through improving the quality of teaching, learning, and professional practice.
ICD's program is among the first in the nation to receive endorsement, which means that the program's curriculum meets the academic eligibility requirements for child life certification. As a result, students who successfully complete ICD's program will meet the academic requirements to establish eligibility for the Child Life Professional Certification Exam upon graduation. Individuals must complete academic requirements, clinical internship training, and pass the exam to become a certified child life specialist.
The endorsement of ICD's program applies to students who entered the program in July 2018 and will extend through July 1, 2023.