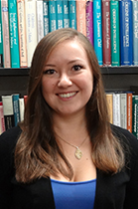 The Greater Minneapolis Crisis Nursery, located in South Minneapolis, provides 72-hour crisis care for children aged birth-6 years in Hennepin County. This means that parents encountering a crisis can bring their children to the Crisis Nursery for 3 days of overnight care, ensuring that their children are safe and cared for while they manage the crisis.
This is an immensely important resource available to families who have inadequate social and economic support systems, while also buffering children from experiencing the worst of the crisis. To that end, the Crisis Nursery works tirelessly to constantly improve their program and train staff to make the experience as positive as possible for children.
Most children who use the Nursery have experienced significant stress and trauma. That is why Dr. Gunnar and her graduate student, Carrie DePasquale, have partnered with the Nursery to implement stress-reduction techniques inspired by mindfulness theory to better help children manage strong emotions and promote self-regulation while at the Nursery. Over the past year, staff have rated these techniques as effective in calming/reducing stress 89% of the time! The ultimate goal will be to assess improvements in child behavior, and then connect with parents to teach them these strategies as well. This may promote more long-term benefits to children's development in the context of adversity.
The work in the Crisis Nursery was partly inspired by earlier studies conducted by Dr. Gunnar's former graduate students, Jamie Lawler (now a professor at Eastern Michigan State University) and Elisa Esposito (now a professor at Widener University, Pennsylvania). Results from the Self-Control Study showed that a 6 week summer class in mindfulness-based training for internationally adopted school-aged children 6-10 years, helped them regulate better and exhibit more prosocial behavior according to teacher's report.
Want to use mindfulness-based techniques with your children? Try taking deep "belly breaths" with your child and doing a body scan. While breathing, draw attention to each part of their body (from their nose to their toes!) and ask your child how it feels.
Interested in donating or volunteering at the Crisis Nursery? Visit their website at https://www.crisisnursery.org/