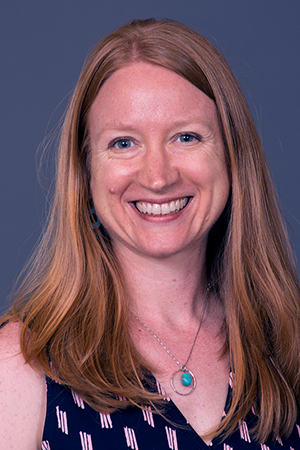 Jodi Dworkin, Family Social Science Interim Department Head, Professor and Extension Specialist, announced that Margaret Kelly will serve as Director of Undergraduate Studies.
Kelly will serve as the administrative supervisor and coordinator of undergraduate studies in Family Social Science and will collaborate with faculty and leadership to guide and improve undergraduate education.
A Senior Teaching Specialist in FSoS, she joined the University of Minnesota faculty in 2002, teaching in the General College and then in the College of Education and Human Development (CEHD) in addition to the University's College in the Schools program.
She has also served on multidisciplinary teams in CEHD's First-Year Experience program including Interdepartmental Learning Communities.
Kelly has a master of arts degree in Teaching English as a Second Language–Applied Linguistics and her graduate research focused on the interaction between native and nonnative speakers of English and how miscommunication – involving issues of both language and cultural norms – was or was not repaired (fixed). She has extensive experience teaching courses designed to serve multilingual learners.
In her classes, Kelly employs active learning strategies to help students develop critical reading, thinking and writing skills that will serve them throughout their careers. She is also committed to helping students engage with communities off campus in a way that creates connections and curiosity for more learning and engagement. Working with the Center for Community Engaged Learning, she encourages students to seek knowledge outside the space of the University by working at a variety of sites including schools, libraries, food shelves, shelters for families experiencing homelessness, and more.
In 2013, Kelly was recognized for her use of service-learning in her courses with the Minnesota Campus Compact's Civic Engagement Steward Award for the U of M-Twin Cities. The award acknowledges individuals and groups across Minnesota's institutions that have formed strong partnerships and helped to develop a culture and practice of civic engagement on their campuses.