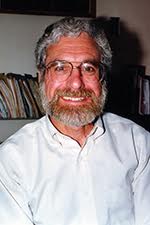 CEHD alumnus and professor emeritus Leo McAvoy received the University of Minnesota's Outstanding Achievement Award (OAA) on July 31 at an evening reception at the Campus Club. Regent Abdul Omari presented the award, which recognizes McAvoy's significant contributions to outdoor and adventure education. The OAA is the University of Minnesota's highest award for its graduates.
McAvoy earned a Ph.D. in Recreation, Park, and Leisure Studies from the College of Education and Human Development, and spent more than 30 years as a professor in the School of Kinesiology. He directed the Recreation, Park, and Leisure Studies division for a total of 12 years, and served twice as acting director of the School. He has been honored nationally for his contributions to his field, including its highest honor, the Theodore and Franklin Roosevelt Award for Excellence in Recreation and Park Research.
What makes McAvoy's work special is his focus on populations that are often overlooked in the literature. Much of his research concentrated on the notion of inclusive recreation. His groundbreaking work challenged long-held myths about the preferences of individuals with disabilities for outdoor environments and the extent of their participation in adventure activities. Throughout this career, McAvoy collaborated with nonprofit organizations such as Wilderness Inquiry, an inclusive outdoor program in Minneapolis, and consulted for schools and government agencies.
McAvoy was also recognized for his skills in the classroom. His classes included hands-on work, such as visiting a local YMCA camp to participate in a high ropes challenge. McAvoy is beloved by his former students, who remember his passion for the outdoors and his innovative syllabi. Many of his advisees attended the award ceremony.
McAvoy's frequent research collaborator, former School of Kinesiology professor Stuart Schleien, shared in his nomination letter: "Leo's work exemplified the ideals of integrating research with action, and I would regard him as one of our field's outstanding scholars in his ability to share his knowledge, expertise, and experiences to multiple audiences."
Congratulations, Professor Emeritus McAvoy!