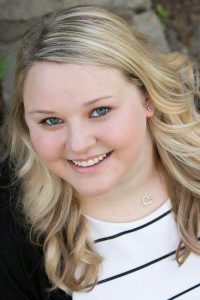 Laura Thomas, an undergraduate child psychology student in the Institute of Child Development, has received an undergraduate summer research grant from the Autism Science Foundation. The grant will cover eight weeks of research at the University of Minnesota.
This year, six grants were awarded to highly-accomplished undergraduates who plan to conduct research in the genetics of autism spectrum disorder (ASD), impulse control in adolescents, restricted and repetitive behaviors, brain development and function, and employment challenges.
Thomas' research will focus on the amygdala, an area of the brain affected in adults with autism. Her project will examine the function of the amygdala in toddlers to help better understand the biological basis of attention problems in young children. If identified early, problems may be responsive to treatment.