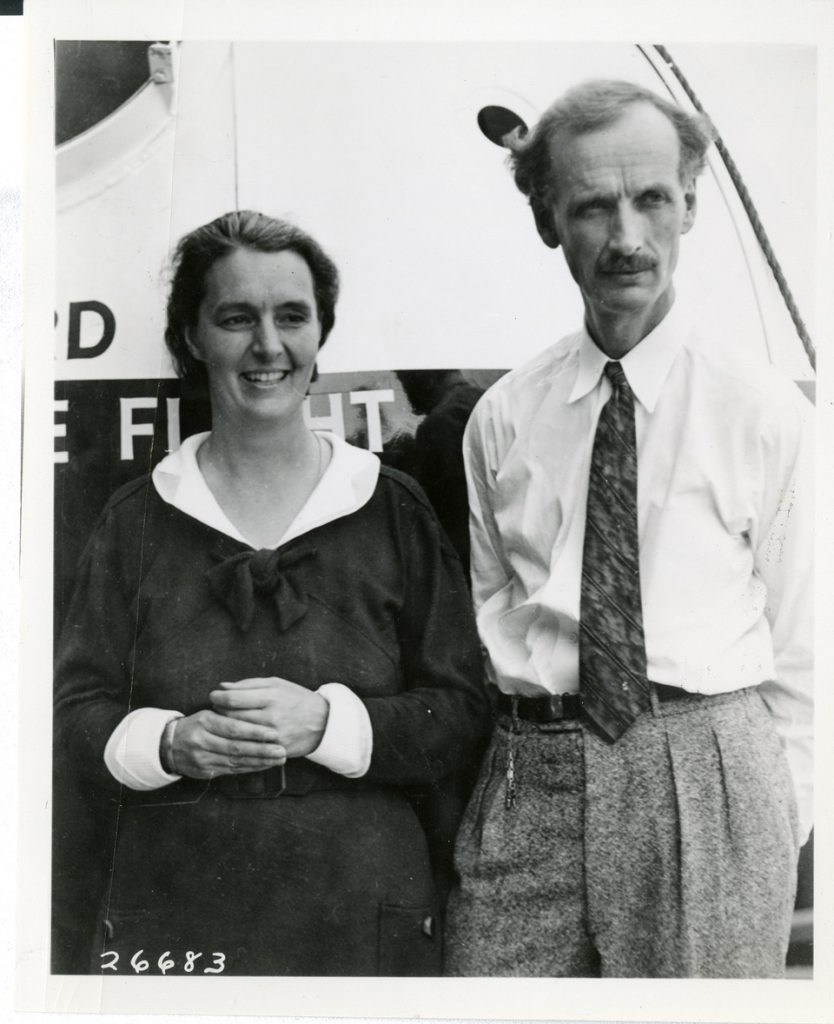 This year marks the 50th anniversary of the first moon landing in July 1969. It's also the 85th anniversary of another milestone: the first woman entered the stratosphere in 1934. She was Jeannette Piccard, who already had a master's degree in organic chemistry from the University of Chicago and would earn a PhD in education at the University of Minnesota in 1942. Piccard was the pilot of a seven-foot diameter sphere that carried instruments that she and her fellow scientist husband, Jean Piccard, used to study radiation.
When the Piccards moved to Minnesota, Jean taught engineering. After his death in 1963, Jeannette move to Houston and worked for NASA until 1970, traveling around the country engaged in public education about the space program. But she wasn't done breaking barriers. Back in Minnesota, she was ordained and became an Episcopal priest at the forefront of the movement that opened the priesthood to women. She died in 1981.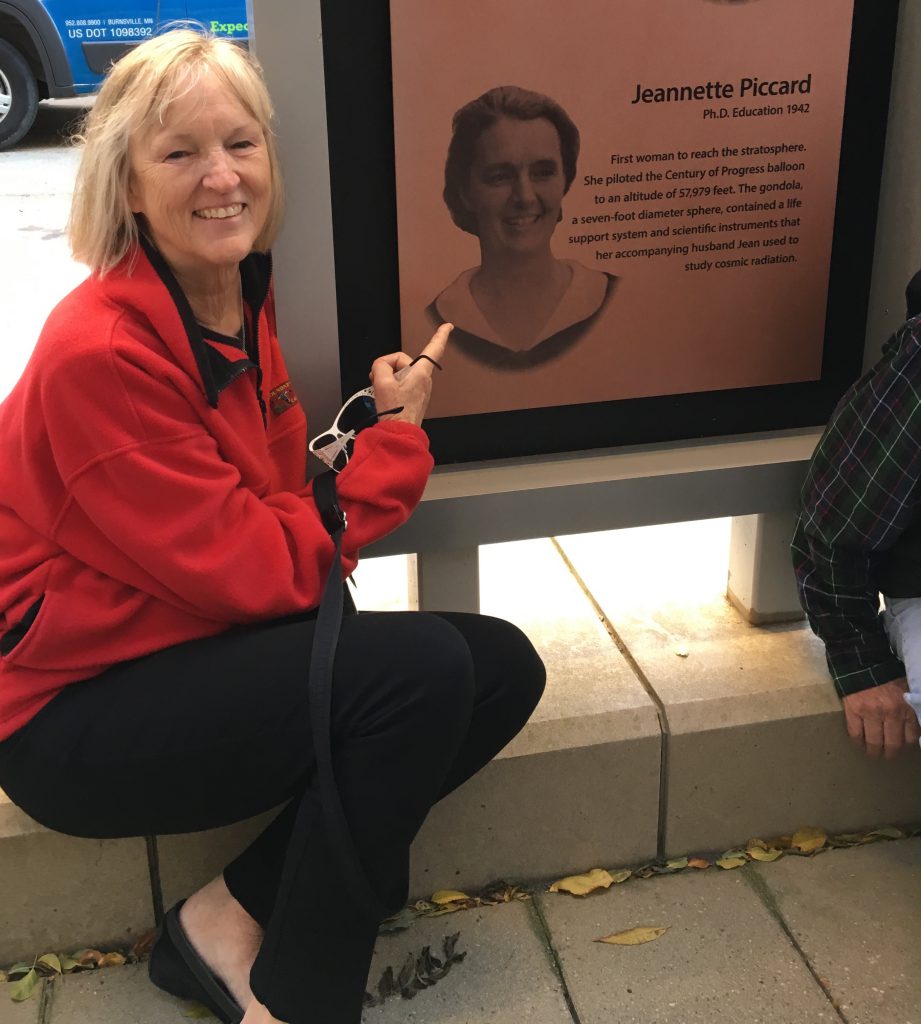 Last fall, Piccard's granddaughter, Jane Piccard—a 1973 grad of the School of Social Work—discovered her famous grandmother pictured on the Scholars Walk.
"I still think of her often now that I'm a grandmother myself!" says Jane Piccard. "She was a wonderful influence in my life."
Look for Jeannette Piccard the next time you walk the Walk, not far from the landmark "tin man" sculpture located between Akerman, Keller, Lind, and Mechanical Engineering halls.