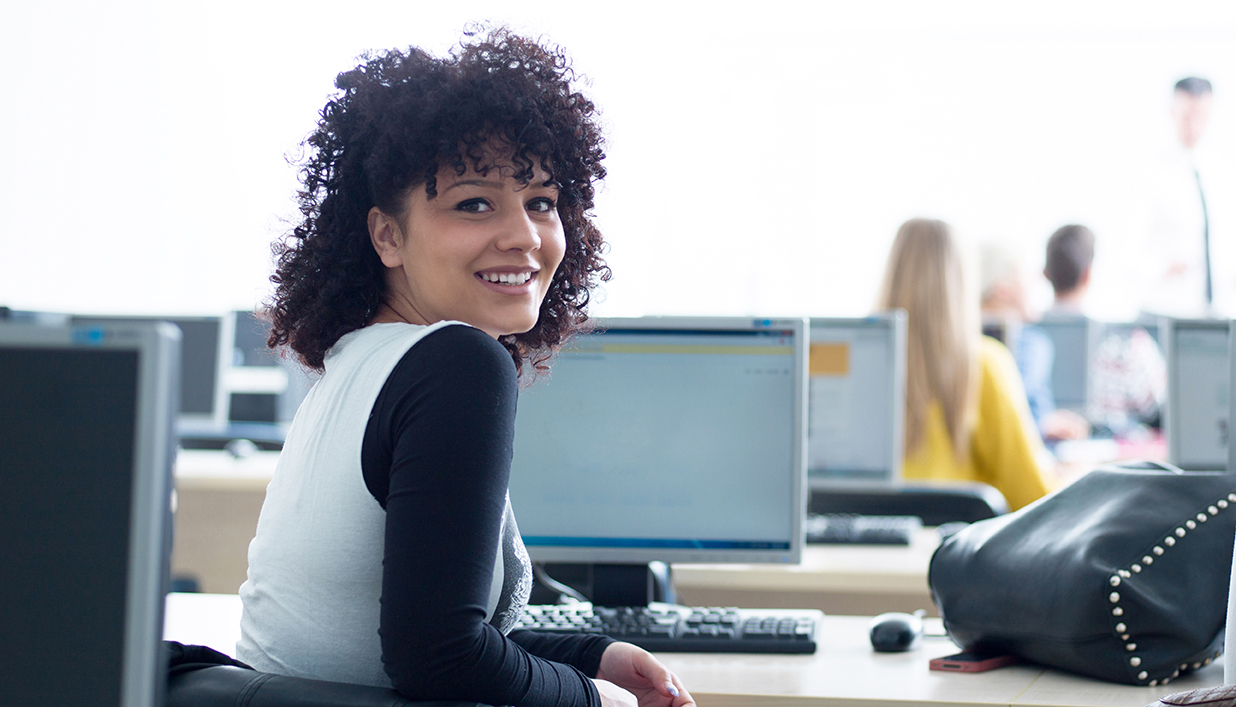 The Department of Curriculum and Instruction recently launched an undergraduate minor in learning technologies. The program, which offers all core courses online, helps students leverage digital skills to advance learning, creativity, and collaboration. As online and digital technologies become an increasingly important part of personal and professional life, an understanding of how to use them masterfully and ethically is essential to becoming a digital leader in any field.
A desire to use online spaces to advance learning and leadership capacity drove Phil Martin, a senior majoring in management information systems, to take his first course in learning technologies. "As a student studying management, teaching and learning are fundamental skills to being able to properly lead and manage teams," he says. "As such, studying learning technologies provides a foundation for using technology to become a more effective leader."
Taylor Intihar, a senior majoring in physiology also enrolled in a learning technologies course to advance her career.  Her focus is on the medical sciences, with a particular interest in the ethical use of online technologies. "New technological advances are appearing every day in the medical field," she said. "Knowing how to analyze and understand the risks of technology beyond patient safety is important for a well functioning team of physicians, residents, and nurses. This class ["Technology and Ethics in Society"] gave me the opportunity to explore the potential ethical implications that come with use."
Journalism and global studies major, Udita Goel, enrolled in a learning technologies course focusing on social media and its impact on society to have a better understanding of how to use it in her future career in digital marketing and advertising. She found the discussion-based format and student-led approach to learning "unique and engaging," along with the focus on social media.  "I'll really remember this as one of the coolest classes I've taken," she enthused.
The opportunity to use the technology they are studying during the course will be appealing to students who want a more hands-on, interactive learning environment.
"Studying learning technologies while genuinely using and relying on them was a truly unique learning experience," Martin says. "These classes are not just for those who want to become educators or educational technology developers. No matter what your career goals involve, understanding how technology and education interact will always be valuable to your career and personal growth."
Learn more about the undergraduate minor in learning technologies or apply today.