How much do you really know about your partner? How much do you want them to know about you? The answers to these questions are often surprising, according to two University of Minnesota researchers who recently published a new book, Knowing and Not Knowing in Intimate Relationships.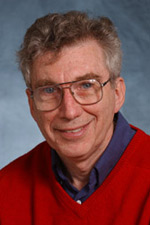 "Many of the people we talked to revealed that they hungered to be known and yet kept secrets from their partner," said Paul Rosenblatt, professor emeritus of family social science. "Some hid past relationships or that they had an affair, while others hid issues of money, addiction, health, or personal failures."
Rosenblatt, and co-author Elizabeth Wieling, an associate professor of family social science at the U, based their findings on intensive interviews with 37 adults.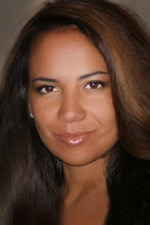 "This book shows that knowing and not knowing are central to couple relationships," said Wieling. "They're entangled in love, sexual attraction, trust, commitment, caring, empathy, decision making, conflict, and many other aspects of couple life. Often the entanglement is paradoxical. For example, a person saying she wants to be known very, very well, and yet keeping some things hidden from a partner."
The researchers also found that many partners investigate their significant others in the early stages of a relationship — from talking to family and friends of the person they're interested in to snooping on cell phones, going through drawers, or even talking to the partner's minister.
"Trust is a huge issue in relationships and must be present," said Rosenblatt. "We found that some people never recovered from a break in that trust, which had a major effect on the relationship. On the other hand, some relationships survived and even became stronger after major violations of trust."
The researchers did find differences between men and women, as well as between age groups.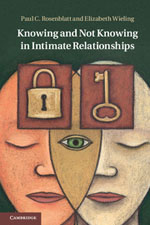 "Many young women struggled with what's expected of them versus what they needed to be in an intimate relationship," said Wieling. "While women wanted shared meaning and experiences with their partner to feel intimate, some men indicated that sex was the main factor for a feeling of intimacy."
"Of the older people we interviewed, many reported that knowing everything about their partner was not of paramount importance," added Rosenblatt. "We heard that more often among younger people, which may be a sign of the times or a sign of what goes on in earlier stages of relationships."