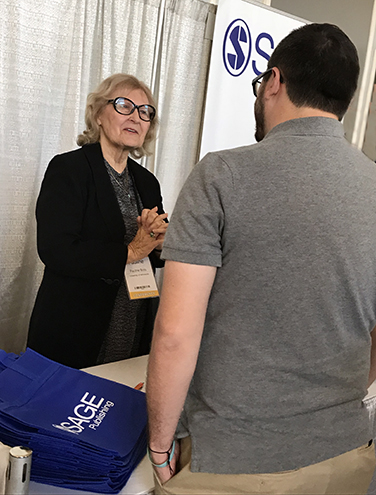 The Department of Family Social Science is offering an online noncredit certificate program led by Dr. Pauline Boss, professor emeritus and the groundbreaking therapist in the interdisciplinary study of ambiguous loss. For over thirty years, her work has focused on connecting family science and sociology with family therapy and psychology.
Human relationships are often traumatized by ambiguous loss, however this unique kind of loss is just beginning to be discussed in professional texts and training courses.
Professionals from a variety of disciplines will find this course valuable, including family therapists, social workers, educators, nurses, psychologists, school and guidance counselors, grief counselors, international humanitarian workers, clergy and pastoral counselors, military support personnel, and health care professionals.
The course covers:
How to recognize ambiguous loss
How it differs from other losses
Guidelines for therapy, education, or family/community interventions
The course offers a professional development Certificate of Completion and 15 CEUs from the University of Minnesota.
Learners move at their own pace through course content – whenever it is convenient to them. Once the training has been completed, participants will have unlimited access to the training videos, resources and materials for easy review.
Pricing and Registration
Complete certificate program (Five learning modules): $500
Complete the first online training module: $100
Register for remaining modules (2-5): $400.00
For more information
Visit the Ambiguous Loss website.
More about Dr. Pauline Boss
"The Myth of Closure," OnBeing, Dr. Pauline Boss discusses Ambiguous Loss with Krista Tippett, Dec. 2018.
"When a sibling dies, or has a serious illness," Abby Ellin, New York Times, Dec. 12, 2017.
"Ambiguous Loss: Having but not having," Tammy McLeod, Huffington Post, Dec. 6, 2017.
"The search for the lost marines of Tarawa," New York Times magazine, Nov. 24, 2013.
"Grieving when the lost are never found," Jane Brody's Personal Health column, New York Times, Sept. 25, 2001.
"For those awaiting verification of a loved one's fate, a special kind of grief," Jane Brody, New York Times, Sept. 20, 2001.
"When a loss remains unresolved," Jane Brody, New York Times, March 23, 1999.