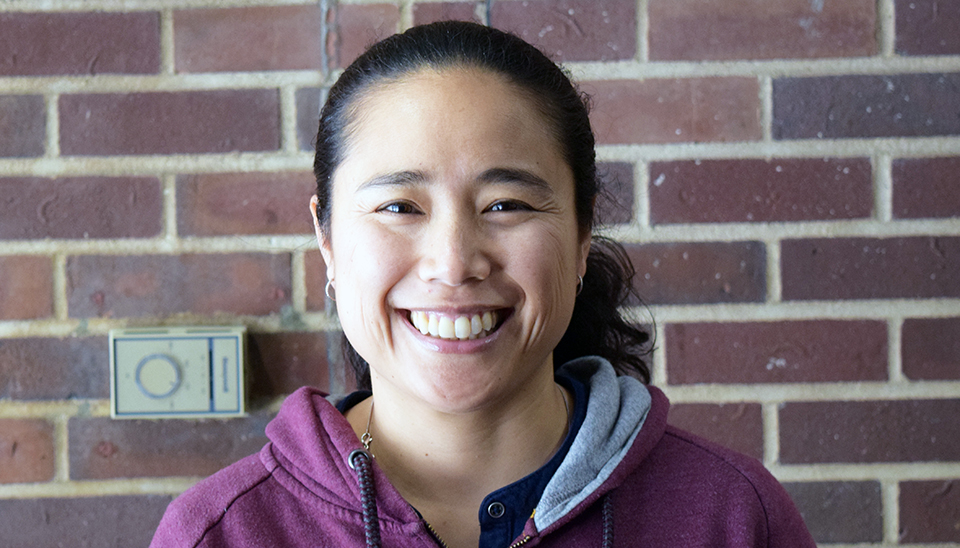 Felicia Leammukda, a doctoral candidate in STEM Education, found abundant opportunities to advance her teaching and research skills, as well as her thesis on how to increase interest in STEM education for female students of color.
What is your research focus?
Fostering STEM interest in female students of color through STEM integration. I hope to gain a better understanding of how to make STEM education more equitable and accessible for all students.
What drove you to enroll in the program?
As a former urban high school science teacher in Boston public schools, I wanted to spend more time developing curriculum that would be relevant to my students and that would fit the needs of all of my students in a differentiated classroom. I chose the University of Minnesota because I wanted to work with a diverse population of students. The grant that I was first assigned to in the summer 2015, EngrTEAMS, allowed me do do both those things.
Also, the other schools that I looked at were much smaller, and I wanted to be able to collaborate with other students and faculty and be part of a department with more than just a few graduate students. After I attended the recruitment day, met with faculty, and went out to lunch with other graduate students, I knew that UMN was a good fit for me–and this turned out to be the case.
Were there any surprises and challenges along the way?
I did not realize that I would have the pleasure to take part in so many different experiences throughout my graduate education in just four years.
I have had the opportunity to:
collaborate with teachers and faculty
mentor teacher candidates
attend and presents at local and international conferences
visit many different schools through my research
engage in and help to facilitate professional development for educators
co-teach in graduate courses
work with middle school students
interview administrators, students, teachers, and the state STEM specialist
conduct collaborative research as part of a research team
enagage in continuous, in-depth conversations around educationlearn from experts in the field of education through my graduate coursework
build strong relationships and develop meaningful friendships
What has been your experience with the faculty?
Overall, faculty members in my department are very caring and supportive. In particular, members on my committee are dedicated and straightfoward, and truly aim to help students grow as researchers and educators. They take the time to connect with students, and we have a great time working together as a department.
Which resources have you found through the program to help withyour research?
The library resources are incredible–online access tojournals and books, interlibrary loan, incredible librarians. The writing center, community of scholars program and writing retreats have been very helpful. The biggest resource, I would say, would be my colleagues, who are now my good friends, in the department.
What do you hope to do after graduation?
I hope to prepare future middle and high school science teachers as a college professor and continue to conduct educational research.
Any other thoughts you want to share about your experience?
The Department of Curriculum and Instruction, and the STEM Education program, has been a great fit for me, and an overall wonderful experience. It is a large enough department so that there are plenty of other scholars to collaborate with, but it is not so big that you get lost in the shuffle. Most everyone has been very caring and supportive–students and faculty alike. As a student of color, the Community of Scholars has been another extra support here at UMN for me in terms of connecting with others, external travel funds, and helping me with my writing and research.
Felicia is advised by Professor Gillian Roehrig.
Find out more about the doctoral program in STEM education in the Department of Curriculum and Instruction.