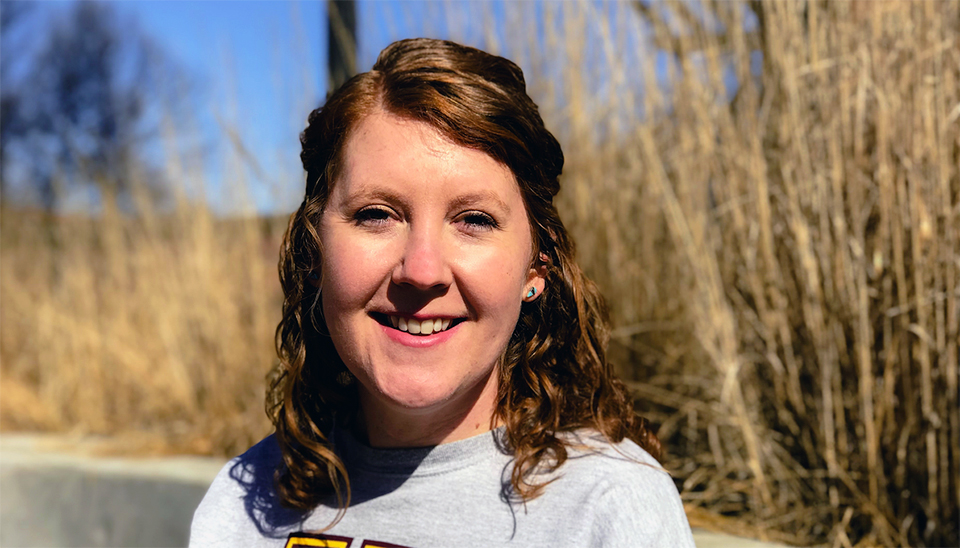 Lana Peterson, a PhD candidate in learning technologies in the Department of Curriculum and Instruction is one of 100 doctoral students in the U. S. and Canada selected to receive a $15,000 Scholar Award from the P.E.O. Sisterhood in support of her doctoral research.
The P.E.O. Scholar Awards provide substantial merit-based awards for women in the United States and Canada who are pursuing doctoral-level degrees. Scholar Awards recipients are a select group of women chosen for their high level of academic achievement and their potential for having a positive impact on society.
Peterson's research focuses on engaging underrepresented populations in computer science education through policy, pedagogy, and professional development. She is a researcher on the SciGirls Code Project (NSF #1543209), a lead on the CS for All- MN project, a special agent with Code Savvy, and supports districts across the state of Minnesota in building a scope and sequence for computer science education. She is advised by Associate Professor Cassandra Scharber.
Peterson joins C&I PhD candidate in STEM education Jeanna Wieselmann, who won the the P.E.O. Scholar award last year, as one of the few women to receive this competitive award at the University.
Learn more about the doctoral program in Learning Technologies in the Department of Curriculum and Instruction.