Michael Stebleton
Associate Professor; Coordinator of Graduate Programs in Higher Education
University of Minnesota-Twin Cities

Life remains uncertain. Like most professional and social gatherings, the National Career Development Association canceled its global annual conference in Minneapolis-St Paul (my hometown) due to COVID-19. Despite these challenges, I remain optimistic and anticipate the cycles of the seasons, including how career educators can add value to others' work lives. Furthermore, I continue to look for role models who provide guidance around career and work choices. This week, Prince would have turned 62 years old. I offer a new perspective through the legacy of one of Minnesota's finest, Prince. Additionally, I include some reflection questions at the conclusion.
Prince and the Lens of Pop Culture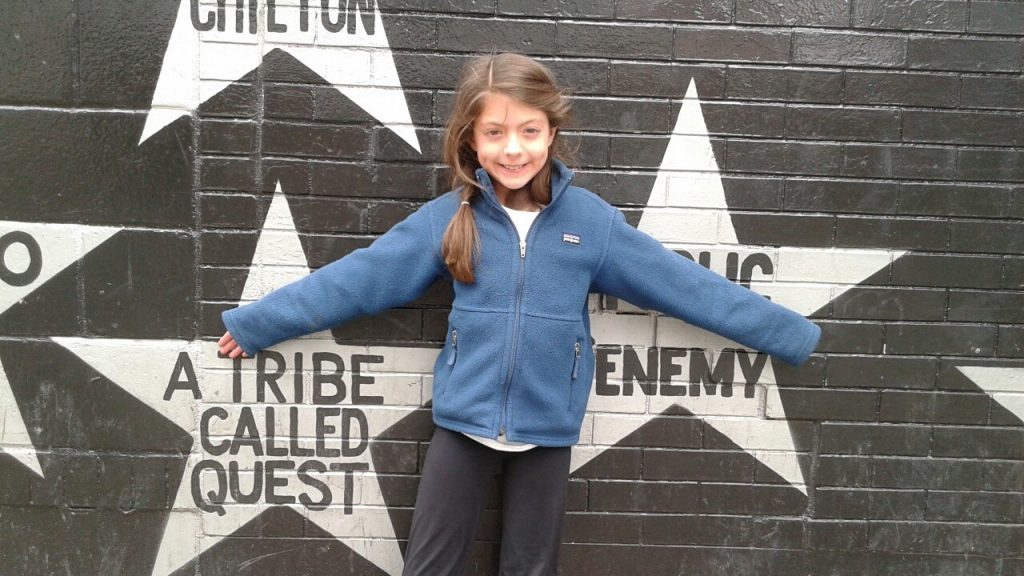 Spring in Minnesota heralds two notable events: warmer temperatures after a long winter, and the anniversary of Prince's death in April 2016. It is well known that Prince was born, raised, and lived in the Twin Cities. This piece includes my reflections over the days following his sudden death. Some of the lessons of Prince's life translated into teachable moments for my then 9-year old daughter, Riya. Popular culture artifacts (e.g., films, books, music) serve as tools for career development, human resources development, and student development (Callahan & Rosser, 2007; Turner Kelly & Porter, 2014). Applying the lens of popular culture to Prince's legacy and career development, I share some lessons with career educators.
Prince's Impact
I attended college in the Twin Cities in the 1990s; Prince and his music surrounded us. He was ubiquitous, and we took pride that he was a local kid turned megastar. Although I never possessed the stamina to attend the 3 am parties at Paisley Park, I listened and admired Prince's music, as did my friends over the next 20 plus years. On the day that Prince died, the skies over Minneapolis-Saint Paul were literally a hazy purple. A dreary rain lingered throughout the afternoon, eventually punctured by a majestic rainbow that adorned the sky over the Park well into the evening hours. The hangover of that fateful day persists as Minnesotans and fans around the world still make daily pilgrimages to Prince's home and First Avenue, the iconic club. After four years, I continue to reflect on the loss and the legacy. Prince left us much too soon. Yet, he gifted vital lessons, many of which connect to the career field. More importantly, they serve as reminders of authentic living. Career development professionals can apply these ideas and strategies to their own lives—and to the individuals they support.
Collaborating with Others
Prince was a strong and independent artist. He was also the ultimate collaborator. His list of work partners is long and distinguished, including Cassandra Wilson, Shelia E., Morris Day, and Madonna. Prince worked tirelessly to write and produce his own music but he also was a committed partner, forming cross-generational musical relationships. Career development practitioners can:
Foster relationships and work connections outside one's immediate work expertise and environment.
Manage numerous projects in order to generate multiple contributions and income.
Collaborate with partners across age groups and generations.
Teaching and Mentoring Others
Mentoring and teaching younger musicians, including women artists, was important to Prince (Shepard, 2016). Frequently, he attended gigs of emerging artists. Prince was supportive, nurturing, and mindful not to upstage his fellow musicians. He frequently asked unknown artists to open his show, and served as a teacher to many musicians. Both educators and clients can:
Participate in professional association mentorship programs; serve as a mentor.
Teach a career planning course or workshop within one's organization.
Get involved with service organizations and initiatives that support new professionals.
Living One's Values and Fighting for Equity
Prince was fiercely proud and autonomous, taking on the record company over ownership and copyright issues. He was ardently committed to his personal and collective values. A year before his death, Prince staged a "Rally 4 Peace" benefit concert in Baltimore, MD following the arrest and death of Freddie Gray. During the concert, he advocated, "The system is broken. It's going to take the young people to fix it this time. We need new ideas, new life" (Case, 2016). Closer to home, Prince would have likely mobilized equity and advocacy efforts in solidarity to Philando Castile and George Floyd. We need to do better, together. Educators can:
Learn more about career assessments that focus on values.
Explore the role of values as it relates to decision-making processes with clients.
Assume a social justice and advocacy stance to your career practice—and take action on issues that matter.
Possessing a Fascination with Life
Prince was always curious. In a tribute following Prince's death, New Girl creator Liz Meriwether wrote about working with Prince on the Super Bowl episode. She noted that Prince was always the consummate professional – and demonstrated a fierce commitment to his colleagues (Meriwether, 2016). In an interview in NME.com, Prince was quoted as saying: "People fascinate me—they're amazing. Life fascinates me. And I'm no more fascinated by my own life than by anyone else's" (Smith, 2017). Practitioners can:
Explore how one's work roles integrate with non-work roles.
Learn a new skill or explore a hobby.
Re-evaluate work-life balance priorities, including the importance of leisure.
Finding One's Purpose
Prince's commitment to music and his passion will endure forever. Prince grew up in a musical family, and he had his own artistic gifts that developed at an early age. Even though he had other interests as a young person (e.g., basketball), he focused on music, teaching himself the piano, guitar, and the drums by the time he was a teenager. Career professionals can:
Reflect on one's passions and purposes (Stebleton, 2019).
Engage in professional development on the meaning of purpose.
Explore one's inner life, including the influence of spirituality and mindfulness.
Building Authentic Lives While Preparing for Uncertainty
Prince left us with many gifts. Equally as important to the music, Prince teaches many of us in the career development field how to live authentic and full lives. In this time of COVID-19, many career educators continue to ponder the meaning of work now—and into the future. How will the pandemic affect students and clients in terms of how they might approach work? No doubt work and life-career decision-making will remain uncertain, and most of us will need to adapt and unlearn much of what we learned previously (Blustein, 2019; McGowan & Shipley, 2020). COVID-19 will inevitably create new challenges and opportunities for career educators.
For me, Prince's legacy serves as a useful and poignant guidepost. Despite all of life's uncertainties and injustices, Prince left us valuable lessons that I aim to fulfill in my own life—and share with my students, colleagues, and two children. For that, I remain thankful and optimistic.
The author would like to thank colleague Lisa S. Kaler for her contributions to this piece.
---
References
Blustein, D.L. (2019). The importance of work in an age of uncertainty: The eroding work experience in America. Oxford University Press.
Callahan, J. L., & Rosser, M. H. (2007). Pop goes the program: Using popular culture artifacts to educate leaders. Advances in Developing Human Resources, 9(2), 269-287. https://doi.org/10.1177/1523422306298902
Case, W. (2016, April 21). Prince touches Baltimore with concert, song after Freddie Gray's death, unrest. The Baltimore Sun. https://www.baltimoresun.com/food-drink/bs-ae-prince-baltimore-20160421-story.html
McGowan, H. E., & Shipley, C. (2020). The adaptation advantage: Let go, learn fast, and thrive in the future of work. Wiley.
Meriwether, L. (2016, April 26). 'Isn't this funnier?' New Girl creator Liz Meriwether recalls the making of the Prince episode. New York Magazine. https://www.vulture.com/2016/04/new-girl-liz-meriwether-prince.html
Shepard, J. E. (2016, April 16). Prince spent his life elevating and mentoring women. Jezebel. https://themuse.jezebel.com/prince-spent-his-life-elevating-and-mentoring-women-1772479454
Smith, T. (2017, April 17). Prince: His best quotes from his final NME interview. NME. https://www.nme.com/blogs/nme-blogs/prince-his-best-lines-from-his-final-nme- interview-767567
Stebleton, M. J. (2019). Moving beyond passion: Why "do what you love" advice for college students needs reexamination. Journal of College and Character, 20(2), 163-171. https://doi.org/10.1080/2194587X.2019.1591289
Turner Kelly, B., & Porter, K. B. (2014). Using film to critically engage student development theory. About Campus, 19(4), 24-28. https://doi.org/10.1002/abc.21165
---
Discussion Questions
Identify 1-2 lessons that you might apply to your own life. How might you challenge your clients or students to implement these lessons into their own career-life planning?
We are currently in the middle of an unprecedented global pandemic. Prince was a noted "giver," philanthropist, and mentor. How might the current situation influence you to give to others? Think beyond time and money.
How might you advocate for social justice causes? What are the roles of career educators to fight for equity and change?
McGowan and Shipley (2020) contend, "Our ability to adapt with agility and without fear is fundamental to our future prosperity" (p. 1). What does this mean?
What is one idea from this column that you can implement immediately into your life and/or practice? Identify one practical step that you can take.