"My MSW in the Families and Children concentration really helped me find my voice and to speak truth every time. I know that I have a responsibility to leave systems and institutions better than they were."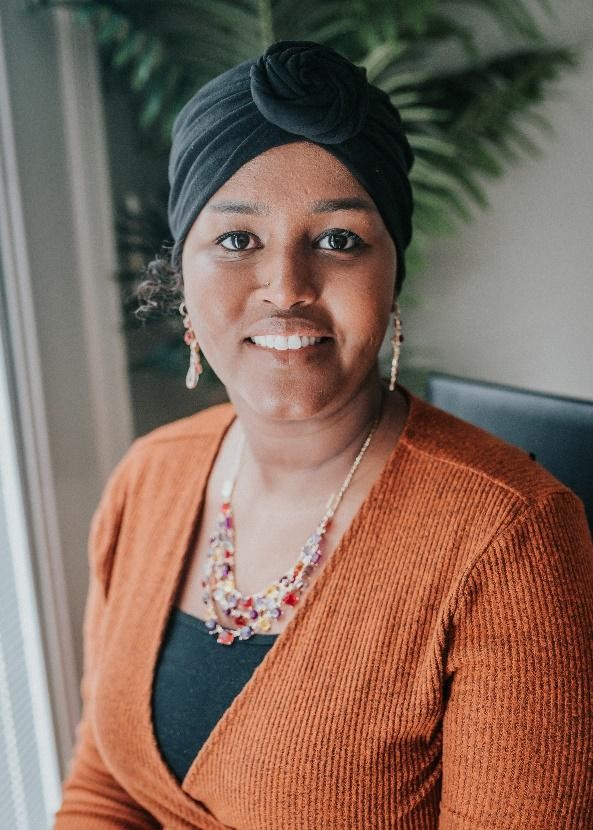 Why did you pursue a Masters in Social Work (MSW), and what made you choose the University of Minnesota's program?
After finishing my undergraduate degree in Public Health, Youth Studies, and Leadership Studies, I pursued an MSW because I have always wanted to work towards creating a more just society. I attended the program information session and fell in love with the message I heard related to a deep commitment for social justice, equity, and community service. I chose the Families and Children concentration; they are at the center of everything I do. I am passionate about serving others and work relentlessly to remove barriers and increase access to services. This concentration has really helped me find my voice and to speak truth every time. I know that I have a responsibility to leave systems and institutions better than they were.
How are you applying your professional skills in your career?
After graduating with my MSW, I worked at the Office for Equity and Diversity supporting first-generation students in finding success at the U, and then joined Minneapolis Public Schools as a school social worker. I recently accepted an assistant principal position at St. Paul Central High School and look forward to serving students, families, and teachers. I knew I wanted to become an assistant principal, but I got a lot of "no's." But I stayed focused, kept applying and interviewing, telling myself I would keep going whatever the outcome. During my interview at Central, I shared my story and the sacrifices my parents made to support my success. While talking about my father, I choked up a bit, and worried that being so emotional would be seen as a weakness, but it wasn't long before I got a call offering me the role. I finally got the "yes" I needed to launch my school leadership journey.
In what ways does your role intersect with other fields and practices?
My passion has always been around creating a more just society. In my new role, I will use my position and power to prioritize healing, community, and connection. I will bring my social work training to lead with a focus on racial equity, and social and emotional learning. With COVID19, I have worked with social workers to deliver resources including mobile hotspots and technology to families in need. I have stepped in by running healing circles, hosting Zoom parent education series, and making educational videos on my social media account. My role requires me to connect with other departments, organizations, and leaders to meet the needs of my students and families. All of social work is built on relationships.
How do you see our field evolving to support the values of the profession?
Our field will evolve to center Black, Brown, and Indigenous voices, leadership, and expertise. I am excited to witness growth, healing and community. That requires our field to commit to personal reflection and development; to accept anti-racism as a process and not a destination. We have to admit that the social work profession benefits from upholding white ways of being. We have to center humanity and commit to healing. I see our profession evolving from managing inequities to eradicating them.