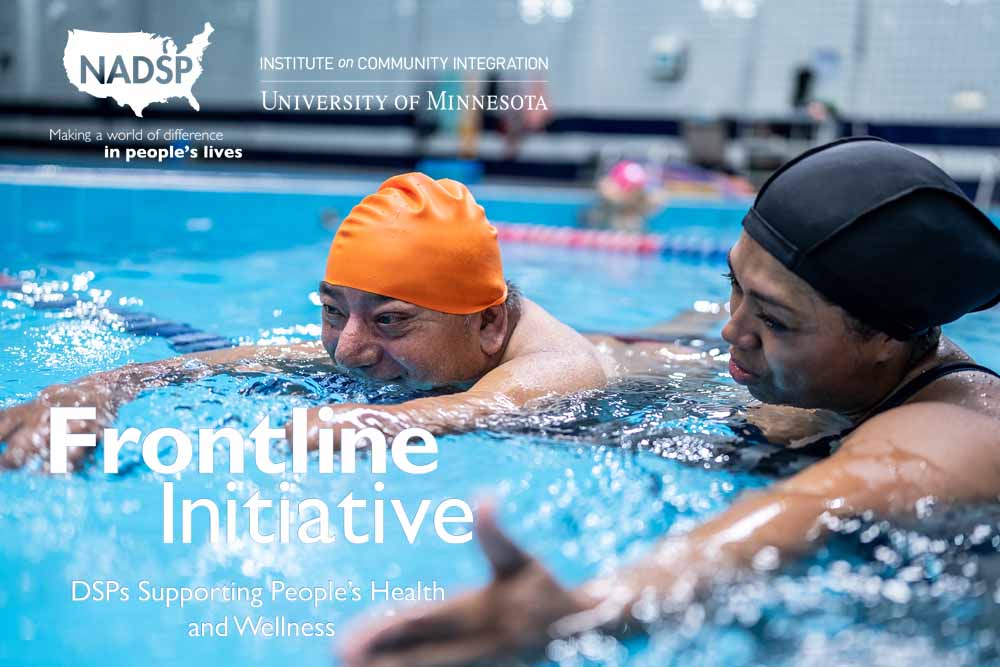 People with disabilities suffered disproportionately during the pandemic, and the new issue of Frontline Initiative helps direct support professionals better understand how to support people with disabilities with their ongoing physical and emotional health needs.
"We learned a lot of good things during COVID-19 about slowing down and getting to know what's important to people with disabilities and what we need to focus on to help them take care of themselves, whether that's nutrition, becoming more active, or learning about meditation," said FI co-editor Chet Tschetter.
DSPs play an important role in supporting people as they navigate experiences with healthcare providers, as well as their own personal health and wellness goals, said co-editor Julie Kramme.
"DSPs are right there, supporting the person and knowing what's important to them," Kramme said.
The issue includes several practical tips and resources, including an article by LeAnn Bieber, a parent of a daughter with disabilities, who is also a trainer in person-centered thinking skills. Her article steps readers through the process of creating a one-page description that can help make health care appointments more successful. In the article, Bieber shares the description she and her daughter Melissa created.
A difficult dental appointment prompted the exercise, the author said, and the document has proven to be valuable for other providers as well.
"It's a challenge for all of us to keep healthy," LeAnn Bieber said. "With a disability, there are even more barriers, so whatever we can put in place can be critical for the overall health of someone with disabilities. Communication is the key takeaway from all of this, and any of the tools we use are helpful for anyone going through the health care process."
In another article, Craig Escudé discusses several clinical "pearls" from his book, Pearls in IDD Healthcare.
DSP Karen DeBartolo of Sacramento, California, writes about how she supports her longtime employer, Amy Neeley, with Neeley's nutrition and wellness goals. That includes keeping tabs on her own wellness.
"Working as a DSP can be stressful and tiring, especially when we work so many hours," DeBartolo writes. "As DSPs, we must take care of ourselves so we can come to work with a positive attitude and support people. The people we support depend on our well-being."