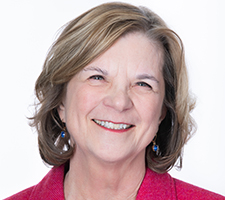 Longtime colleagues weighed in this month on the legacy of Martha Thurlow, who stepped down recently after 20 years at the helm of ICI's National Center on Educational Outcomes (NCEO). University of Minnesota President Emeritus Robert Bruininks, himself a former NCEO director, highlighted Thurlow's foundational work to expand educational opportunity for children with disabilities. Noted leaders outside of ICI also praised Thurlow's contributions at NCEO.
"Her passion and commitment, and her ability to bridge theory to practice, has truly improved outcomes for students," said Sheryl Lazarus, who assumed the role of NCEO director October 1.
A prolific writer, Thurlow is still working on a couple of academic book chapters and will continue on with ICI under a retirement appointment.
"Seeing the work of NCEO reflected in federal education laws and in the work that states are doing to improve the outcomes of students with disabilities" are among Thurlow's proudest achievements, she said.
"Anything I have accomplished is due to my many mentors and the colleagues I have worked with at ICI and NCEO through the years," she said.
Reflecting on Thurlow's time leading NCEO, former ICI director David Johnson recalled occasions when federal education officials sought out her opinion on special education policy. He described her imprint at both the federal and state levels of education policy as remarkable.
"When you think about accountability for including all students in standards and assessments, she has probably had more influence on making that happen than anybody else in the country," Johnson said. See FULL story here.