The Minnesota Department of Education (MDE) has released the findings of its review of early childhood online assessment systems for the state. Two systems developed by Department of Educational Psychology faculty and researchers were identified as top-rated tools.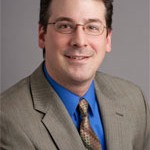 The Formative Assessment System for Teachers (FAST), developed by Theodore J. Christ, professor in the school psychology program, is a comprehensive assessment system for kindergarten to third grade students with both Curriculum-Based Measures (CBM) and Computer-Adaptive Tests (CAT) to screen, diagnose, monitor, and inform instruction.
Individual Growth and Development Indicators (IGDIs) assessments help pre-kindergarten instructors identify children at risk of developmental delays early and monitor development gains to help them become school-ready. IGDIs were developed by Scott McConnell, professor in the special education program; Alisha Wackerle-Hollman, senior research associate in the school psychology program; and Michael Rodriguez, professor in the quantitative methods in education program.
Both tools were developed at the University of Minnesota with funding from the U.S. Department of Education. The intellectual property for the research is licensed to two Minnesota start-up companies, FastBridge Learning and Early Learning Labs, Inc.