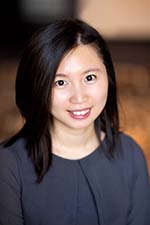 Jenny Yun-Chen Chan, a doctoral student in the Institute of Child Development, has been awarded a Society for Research in Child Development (SRCD) 2017 Dissertation Funding award by the SRCD and the Student and Early Career Council.
These funds are awarded to students whose research proposals merit special recognition and display a strong potential to contribute to the field of child development. The purpose of the award is to fund the research costs and professional development of the proposed dissertation research project.
Chan's research focuses on how things like play activities, visual contexts, and examiner's actions affect children's attention to numbers and interpretation of number words. Her dissertation tests how non-numerical skills such as language and executive function influence mathematical thinking and learning.