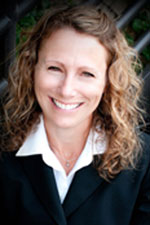 Dr. Nicole LaVoi, teaching faculty in the School of Kinesiology and associate director of the Tucker Center, explains the misconceptions of Title IX and the stereotypes surrounding gender capabilities in sport.
In the article, "Invading the boys club," a young girl describes her experience playing on a boy's water polo team in high school. Many coaches, parents, and players are upset and worried about this decision. LaVoi argues that, "If coaches have reservations strictly based on a female player's safety when they could easily have the same misgivings about a smaller or less-talented male player, they are guilty of feeding gender-based stereotypes that continue to permeate society."
LaVoi also notes that Title IX strives for equality for both male and female opportunities, but because females have been extremely under-represented, protection of their opportunities is greater.