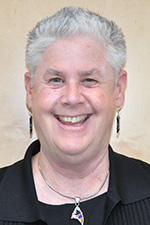 Maureen Weiss, Ph.D., professor in the School of Kinesiology, gave an invited presentation at the 20th anniversary network meeting of The First Tee on November 11 in Orlando, FL.
In her presentation titled, "How Research Informs Everything We Do," Weiss shared findings from four years of longitudinal research that provide evidence of effectiveness of life skills learning, and how executive directors, board members, and chapter volunteers can use the data for marketing and fundraising purposes for their program.
The First Tee is a youth development organization whose curriculum and coach training program are designed to teach life skills and core values using golf as the vehicle. The organization impacts the lives of young people from all walks of life by reinforcing values like respect, integrity, confidence, and perseverance.