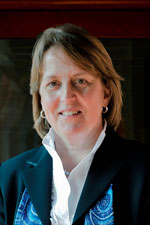 Diane Wiese-Bjornstal, Ph.D., professor in the School of Kinesiology and director of the Sports Medicine Psychology Laboratory, and former advisee Hayley Russell, Ph.D., have published an article in Quest with two other colleagues.
"Physical Activity in Former Competitive Athletes: The Physical and Psychological Impact of Musculoskeletal Injury"  investigates the impacts of injury on the physical activity of competitive athletes after retirement.
Dr. Russell, who received her Ph.D. in 2014, is assistant professor of Health and Exercise Science at Gustavus Adolphus College in St. Peter, MN.