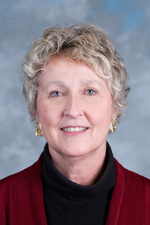 Megan Gunnar, Ph.D., director of the Institute of Child Development — the #1 program in developmental psychology in the nation — is an expert on how children and adolescents regulate stress and emotions. In response to the recent reports on the U.S. government policy separating children of immigrants trying to enter the U.S. illegally, Dr. Gunnar is speaking out, and she is getting worldwide attention. This forced separation can have a negative developmental impact on children far into their future, according to Dr. Gunnar.
"When children are exposed to trauma and major stressors, the most powerful means that nature has devised to protect their bodies and brains from toxic effects is the presence and availability of their parents," she said.
Dr. Gunnar's thought leadership on this issue has appeared in more than 40 major media stories with a total reach of more than 380 million people. Read more about this controversial issue and Dr. Gunnar's expert analysis featured in these media outlets: Washington Post, Wall Street Journal, BuzzFeed, San Francisco Chronicle, Denver Post, and Orlando Sentinel.