Institute of Child Development (ICD) Professors Dante Cicchetti, PhD, and Megan Gunnar, PhD, have been named recipients of 2021 Association for Psychological Science (APS) lifetime achievement awards.
APS's lifetime achievement awards are awarded to the field's most accomplished and respected scientists. Cicchetti and Gunnar were among only 11 psychological scientists who received 2021 lifetime achievement awards. APS represents more than 30,000 leading scientists, academics, clinicians, researchers, educators, administrators, and students from more than 80 countries.
Cicchetti receives The William James Award, APS's highest honor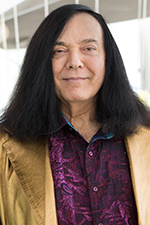 Cicchetti, McKnight Presidential Chair and Professor in ICD, is a recipient of a 2021 APS William James Fellow Award, the highest honor conferred by APS. It honors APS members for a lifetime of significant intellectual contributions to the basic science of psychology.
Cicchetti's pioneering work has defined and established the field of developmental psychopathology, and he is recognized by the National Institutes of Health as one of their top grantees. He is director of research for the Institute for Translational Research in Children's Mental Health (ITR), and serves as a principal investigator on TRANSFORM Center for Child Maltreatment, for which ITR, in conjunction with the University of Rochester's Mt. Hope Family Center, received an $8.39 million direct cost award over five years to create a national center for child maltreatment studies.
Cicchetti has received numerous awards for his work, including the Klaus J. Jacobs Research Prize and several honors from the American Psychological Association (APA). He is an elected member of the American Academy of Arts & Sciences and the 2019 recipient of the APA's Distinguished Scientific Contribution Award. In August, he achieved a career milestone, with his research having received more than 100,000 citations, illustrating the breadth of his impact on the field of children's mental health.
Gunnar recipient of James McKeen Cattell Fellow Award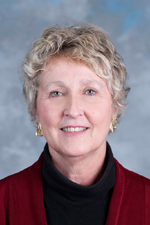 Gunnar, a Regents Professor and Distinguished McKnight University Professor in ICD, is a recipient of the 2021 APS James McKeen Cattell Fellow Award, which recognizes APS members for a lifetime of outstanding contributions to the area of applied psychological research.
Gunnar is one of the nation's leading researchers in child development and developmental psychobiology. Her work focuses on understanding how stress early in life "gets under the skin" to shape the body's stress response systems and neurobehavioral development. Gunnar's laboratory, the Human Developmental Psychobiology Lab, is dedicated to studying how the combination of temperament and experience shapes a child's ability to manage stress as she or he grows up. Her work examines the physiological side of stress and the effects of early experiences, specifically international adoption and adverse early life care. Many of her studies involve collecting and analyzing cortisol, a hormone that helps individuals respond to stress.