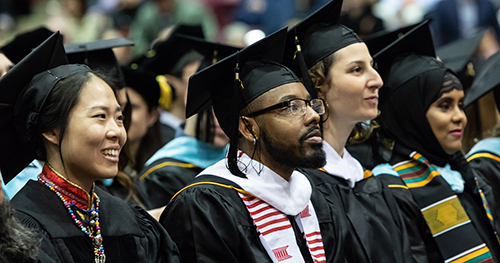 The Department of Family Social Science will host two virtual information sessions for prospective MA, MA/PhD and PhD applicants. Whether you're already working on an application or even just thinking about pursuing a graduate degree, we would love to meet with you!
These sessions are designed to provide general information about the process of applying to our graduate program and answer any questions you may have. The last half hour of each program will focus on the FSOS Couple and Family Therapy PhD specialization.
Info session dates
Wednesday, September 30, 9-10:30 a.m.
Meeting ID: 985 8887 2953
Tuesday, Oct 27, 12-1:30 p.m.
Meeting ID: 997 8994 9388
Register
Register here! If you have questions, please reach out to Sarah Dohm, Family Social Science Graduate Program Coordinator, at sdohm@umn.edu.