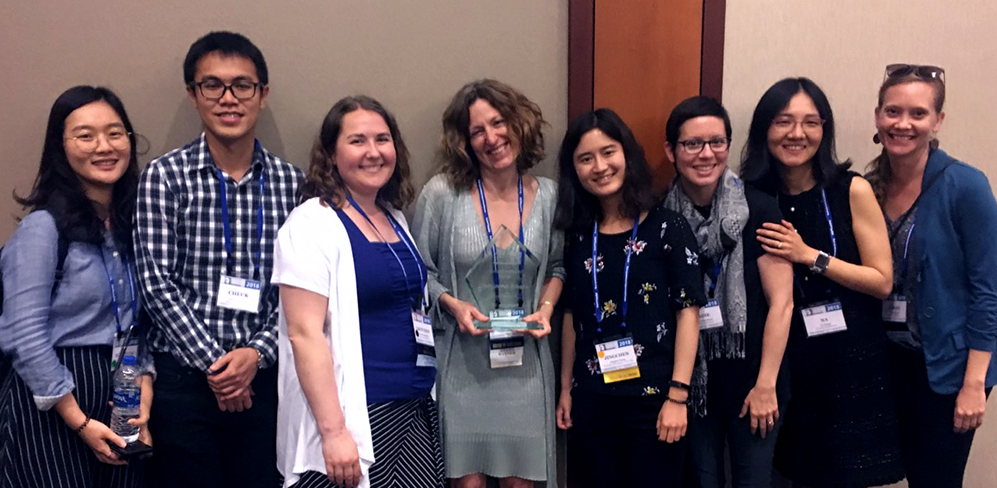 Family Social Science Professor Abigail Gewirtz and Post-Doc Na Zhang were winners at the Society for Prevention Research's annual meeting last week.
Gewirtz (who is also director of the Institute for Translational Research at the University) was honored with The Translational Science Award. It is presented to an individual or a team of individuals in recognition for contributions to the field of prevention science.
Na Zhang (a 2018 Ph.D. graduate who is currently a post-doctoral fellow at Arizona State University) presented part of her dissertation in a poster session at the SPR conference and won the ECPN (Early Career Preventionist Network) student poster contest (one of the three awardees).
Graduate students Kadie Ausherbauer, Gretchen Buchanan, Sarah Burcher, Cheuk Hei Bosco Cheng, Sun-Kyung Lee and Jingchen Zhang all presented posters or papers and were supported by Ruth E. Hall Funds for Graduate Professional Development.
In addition to Gewirtz, Professor Gerry August, Assistant Professors Timothy Piehler and Lindsey Weiler and Prevention Science Program Coordinator Kristen Johnson all presenting research at the conference.