Grant will support international collaborative research on the impact of global pandemic on families in U.S. and Hong Kong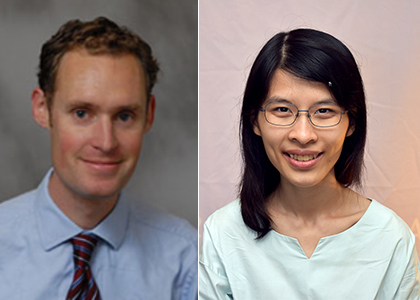 Jodi Dworkin, interim department head, professor and extension specialist in the Department of Family Social Science, today announced the first Department-sponsored grant award for research to ascertain the impact the global pandemic is having on families, relationships and the way mental health professionals support families.
"The current global pandemic is having a tremendous effect on families, relationships, and the ways in which we work with and support families," said Dworkin. "The foundation of Family Social Science is understanding families from a variety of perspectives, so we are uniquely positioned to conduct research addressing important questions being raised right now."
The first grant award is an international collaboration between the U of M and the Hong Kong Polytechnic University.
Athena Chan, graduate student, and Timothy Piehler, assistant professor, (both FSOS) will collaborate with Grace Ho, an assistant professor in the Hong Kong Polytechnic University School of Nursing to conduct research examining how families are coping with social distancing during the pandemic. The researchers are specifically interested in cultural differences in coping strategies and what factors may promote family resilience across cultures.
They hope the results of their study may inform mental health professionals in providing timely education programs and interventions during pandemic events.