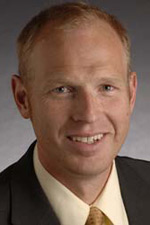 Department of Family Social Science professor Steven Harris co-authored Should I Try to Work It Out?: A Guidebook for Individuals and Couples at the Crossroads of Divorce, which was released this year.
The book serves as a resource for individuals at the "crossroads of divorce" and tries to answer the questions people faced with this challenge often struggle with.
Harris is also director of the Couple and Family Therapy program in FSOS, as well as associate director of Minnesota Couples on the Brink.