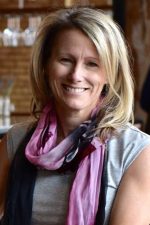 Nicole LaVoi, PhD, co-director of the Tucker Center for Research on Girls and Women in Sport in the School of Kinesiology, will appear in a unique event presented by the Theater of Public Policy tomorrow, July 9, at the Amsterdam Bar and Hall in St. Paul.
"Sports! Women Coaching Women" will delve creatively into LaVoi's ongoing research on women hired to coach women's sports in colleges. Her studies have produced important data that she compiles annually in a report, Women in College Coaching.
The theater group, described "as if C-SPAN were suddenly swarmed by the cast of SNL," has garnered national media attention and fans for its unique blend of serious issues and improv comedy.
Ticket information is available here.