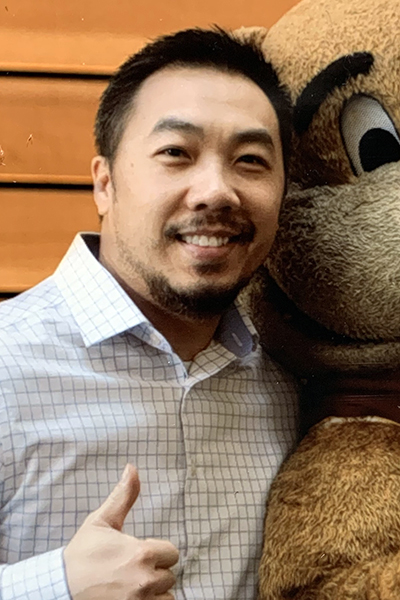 First and foremost, we hope that each of you were able to make the most out of your spring break given the current climate of our nation, and the world. As you make the transition back, please refer to Safe Campus about all the latest developments around campus operations and safety. Please take a moment to read these specific items below that we have in place for the Department of Family Social Science.
Department operations
The FSoS department remains in full operation for student support. While our physical office in McNeal 290 is officially closed down for in-person operations, all student support services are still available virtually. All staff and faculty are available via email that are listed on the Family Social Science Directory page.
Advisor virtual office hours
Undergraduate Advisors are operating per our usual office hours. Please note that all appointments will be conducted via Zoom. You do not need to install Zoom if you are joining a meeting. Once you have made the appointment, go and open the appointment slot on your calendar. Click on the "Join Zoom Meeting" link and you will be connected. See the screenshot below.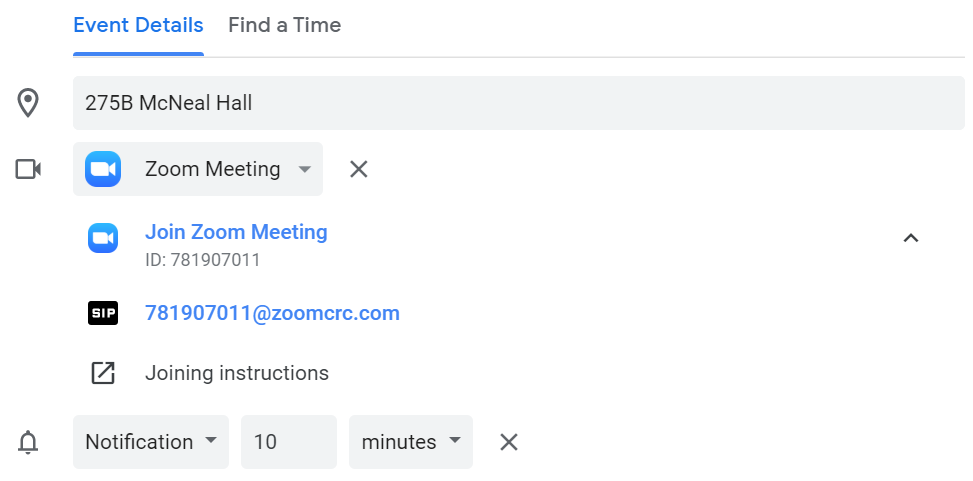 However, if you plan to host a meeting, you must have either installed the Zoom for Meetings Desktop App or the Zoom Mobile App in order to host an appointment. Detailed installation instructions can be found on the Office of Information Technology's website.
Chingla Thao
Office hours: 8 am – 4:30 pm | Monday – Friday.
Email: thao0938@umn.edu
Phone: 612-625-3035. (All phone calls will be directed to my email).
Or make an appointment at: https://z.umn.edu/chinglathao
Sloan Okrey Anderson
Office hours: Mondays 8 am – 11 am and 1pm – 4pm; Tuesdays 9am – 11am and 1pm – 3pm
Email: and05516@umn.edu
Or make an appointment online here: sloanokreyanderson.appointments.umn.edu
Summer and Fall 2020 Registration
Registration for Summer and Fall courses will begin to open up in April. We strongly recommend that you plan out your registration as soon as possible and set up your registration shopping cart in MyU.
If you get an early start you will have time to reach out with any questions or concerns before your registration window opens – which means you will have a better chance at getting into all the courses you need! Reach out to Sloan or Chingla sooner than later if you have any questions at all.
For registration dates and deadlines, please visit OneStop. All course offerings can be found on Schedule Builder. You can find all FSoS courses by typing "FSOS" in the search bar. This will allow you to see tabs from all level courses. Make sure you have the correct term selected.
(Note: FSOS 4110 is now 4111: Introduction to Family Therapy)
FSOS 2101: Per Dr. Tabitha Grier-Reed and Roun Said, the speaking panels have been cancelled. If you have any questions, please contact Roun at rsaid@umn.edu
FSOS 4296: Field Experience
or those of you who are currently working on your field experience hours, please read the email Sara Axtell, FSoS lecturer, sent regarding policies and procedures for Field Experience that we will observe during the current suspension of in-person learning activities.
Please feel free to call, email, or sign up for a meeting with her (via Google hangout) if you have questions or concerns about the Field Experience course, or about other concerns you have with our current situation. She is also happy to talk with any of your site supervisors who have questions or concerns: axtel002@umn.edu or 651-262-3764.
Emergency Assistance
If you are facing any challenges or hardships during this transition, please seek out the appropriate resources.  The University has made available student emergency assistance.   
Family Social Science community
Your faculty, advisors and student services are here to support your learning, growth, and wellness.  If there are any questions or concerns, do not hesitate to reach out and connect with any of these individuals, Departments or Offices directly.