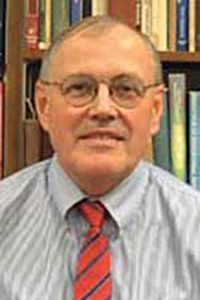 At the  20th Congress of the International Ergonomics Association (IEA), held in Florence, Italy, August 26-30, Thomas Smith, Ph.D., adjunct instructor in the School of Kinesiology, presented a paper, "The Nature of the Firm – A Social Cybernetic Analysis," co-authored with Robert Henning from the University of Connecticut.
As a member of the IEA Student Awards Committee, Smith also presented the K.U. Smith Student Awards of $5,000 each. (K.U. Smith was the first treasurer of the IEA and Thomas Smith's father.) Award recipients were from the University of Minnesota, Brazil, Iraq and Israel.
The paper subsequently was published in the Volume IV proceedings (Organizational Design and Management) of this congress.