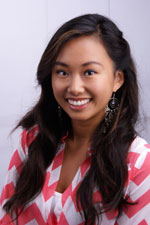 Congratulations to Katelyn Uithoven, Kinesiology Ph.D. candidate, who has received the 2017-18 Kinesiology Doctoral Dissertation Award. Ms. Uithoven is studying for her doctorate in the emphasis area of exercise physiology and is advised by Eric Snyder, Ph.D. She is a member of the Clinical Exercise Physiology Laboratory. Her thesis is titled, "Clinical Consequences and Lung Fluid Balance based on β-Adrenergic Interactions in Heart Failure."
The award will provide a 50% research assistantship for the next academic year.
The Doctoral Dissertation Award allows accomplished Kinesiology  doctoral candidates the opportunity to devote efforts to an outstanding research project under the mentorship of the student's primary faculty adviser.