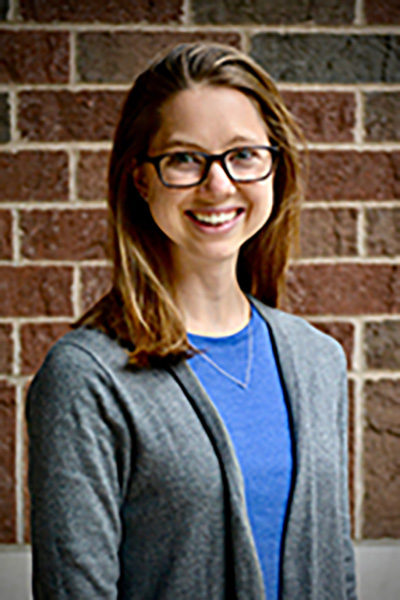 Christiana Raymond-Pope, PhD, a post-doctoral fellow in the School of Kinesiology, is the lead author of the article "Association of compartmental leg lean mass measured by dual X-ray absorptiometry with force production" in the Journal of Strength and Conditioning Research. 
This study examined the association of a new method of measuring upper leg anterior/posterior compartmental composition using dual energy X-ray absorptiometry (DXA) that was developed in the Laboratory of Integrative Human Physiology. The study observed an association between upper leg compartmental muscle mass measured using the newly developed DXA scanning method with measures of muscle-specific and explosive strength.
The results of the study indicate that this method of measuring leg muscle mass may provide a way to monitor injured athletes' safe return to their sport after rehabilitation.
Co-authors of the article include: Don Dengel, PhD, professor of kinesiology and director of the Laboratory of Integrative Human Physiology, as well as School of Kinesiology graduates Tyler Bosch, PhD and John Fitzgerald, PhD.