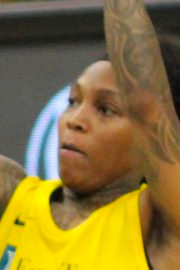 In this week's "Tucker Center Talks" episode [S2E21], Nicole M. LaVoi, Ph.D., senior lecturer in the School of Kinesiology and director of the Tucker Center, talks to three advocates, scholars, collaborators, colleagues and #disruptHERS—Dr. Nancy Lough, Dr. Ann Pegoraro, and Dr. Katie Lebel—about recent disruptions in sport as they relate to women and politics. The women talk about how the recent U.S. elections intersect with women in leadership, how the Women's National Basketball Association (WNBA) athletes' activism continues to disrupt opportunities in merchandise and sponsorship, challenging sport as a unifier narrative, and the importance of the increased visibility of female athletes.
#HEREPROOF is a social media campaign that shows proof that people are interested in women's sport. Post your data, pictures, tweets of interest in women's sport.
"Tucker Center Talks" is a co-production of the Tucker Center for Research on Girls & Women in Sport and WiSP Sports.