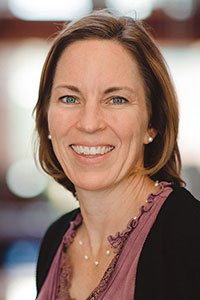 In this week's "Tucker Center Talks" episode [S2E19], Nicole M. LaVoi, Ph.D., senior lecturer in the School of Kinesiology and director of the Tucker Center, talks to colleague Dr. Jennifer (Bruening) McGarry, professor of sport management and department head in Educational Leadership in the Neag School of Education at the University of Connecticut, and Executive Director of Husky Sport. The professors talk about McGarry's career pathway (which includes stints as a coach and athletic director), her research related to gender and sport focused primarily on barriers and supports for women and those from minoritized ethnic and socio-economic groups, and her advice to women who want to pursue a career in sport.
#HEREPROOF is a social media campaign that shows proof that people are interested in women's sport. Post your data, pictures, tweets of interest in women's sport.
"Tucker Center Talks" is a co-production of the Tucker Center for Research on Girls & Women in Sport and WiSP Sports.