The Tucker Center is proud to announce the winner of the 2016-17 Pam Borton Endowment for the Promotion of Girls and Women in Sport Leadership Fellowship, Caroline Heffernan.
The Fellowship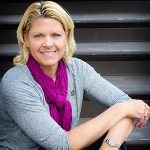 The Pam Borton Fellowship was established in 2014 by friends and family members of Coach Borton. The mission of the Fellowship is to promote and support graduate students affiliated with the Tucker Center who examine significant issues surrounding leadership and gender within a sport context. Borton Fellows may also explore the mechanisms, role and impact of sport on leadership development among young girls and women.
2016-17 Borton Fellowship Award Recipient: Caroline Heffernan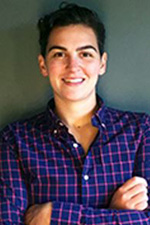 "I am thrilled to have the opportunity to work with and learn from Drs. Kane and LaVoi this summer as the Borton Fellow. The Tucker Center's work on women and girls in sport is unparalleled and internationally recognized. I'm honored to be given the chance to contribute in ways that will make a lasting impact."
Caroline Heffernan is a doctoral student in the School of Kinesiology at the University of Minnesota, with an emphasis in Sport Management. Heffernan received her undergraduate degree in Psychology from Bryn Mawr College in Pennsylvania where she also played field hockey, basketball, and lacrosse. She served as Bryn Mawr's Assistant Field Hockey Coach while attending Temple University, where she earned a Master's Degree in Sport & Recreation Management. Heffernan is currently pursuing her Ph.D. under the supervision of Tucker Center Affiliated Scholar, Professor Lisa Kihl. her research focuses on how women and men can work as allies within sport organizations to create more opportunities for women to advance to higher leadership positions. As part of her Fellowship, Heffernan will work with Tucker Center Co-director Dr. Nicole M. LaVoi analyzing data from a recent nationwide survey conducted by the Women's Sports Foundation. She will also play a key role in planning the Fall Distinguished Lecture Series which will highlight women in sport leadership positions.