Each year, the China Champions Program (CCP) invites a group of elite Chinese athletes to the University of Minnesota. The program is led by the School of Kinesiology, in tandem with Beijing Sport University and supported by the China Scholarship Council.
The 2019-2020 China Champion athlete-scholars will attend custom courses in the School of Kinesiology–including seminars, workshops, and lectures. During the spring semester, they will also engage with other international students in English as a Second Language classes. The China Champions cohort will attend university and professional sporting events and tour facilities. They are eager to meet young athletes and visit local schools, integrating themselves into the Twin Cities community. Touring Minnesota businesses, museums, and cultural sites will round out their experiences this year.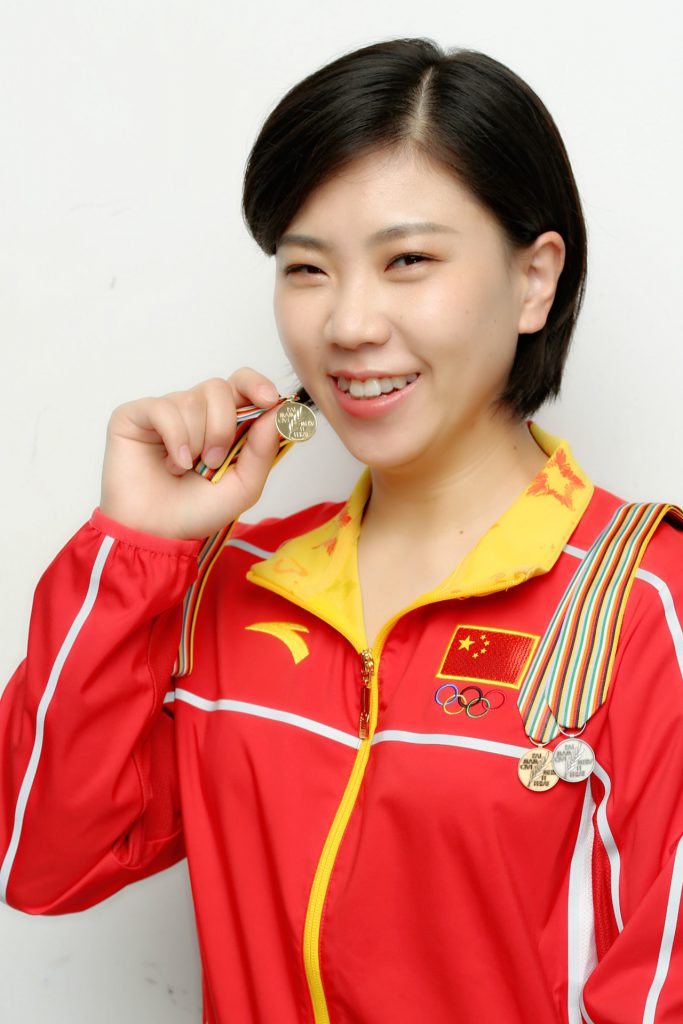 Xiao Han (Hannah) is a short track speed skater, and was a member of the China Short Track Speed Skating team until 2015. She was awarded a gold medal in the Ladies Short Track Speed Skating World Championship in 2012, and was Relay Champion in Shanghai and Sheffield, England in 2011-2012.
"After arriving in the US, the most exciting experience I've had was spending Thanksgiving with a local family. Although it made me miss home, I had the opportunity to meet new people and get acclimated to American culture."
"When I watch ice hockey in Minnesota, it reminds me of being on the ice with China's National Team. I hope I have a chance to participate in a friendly competition in the United States, and that more youth seek interest in short track speed skating, says Han."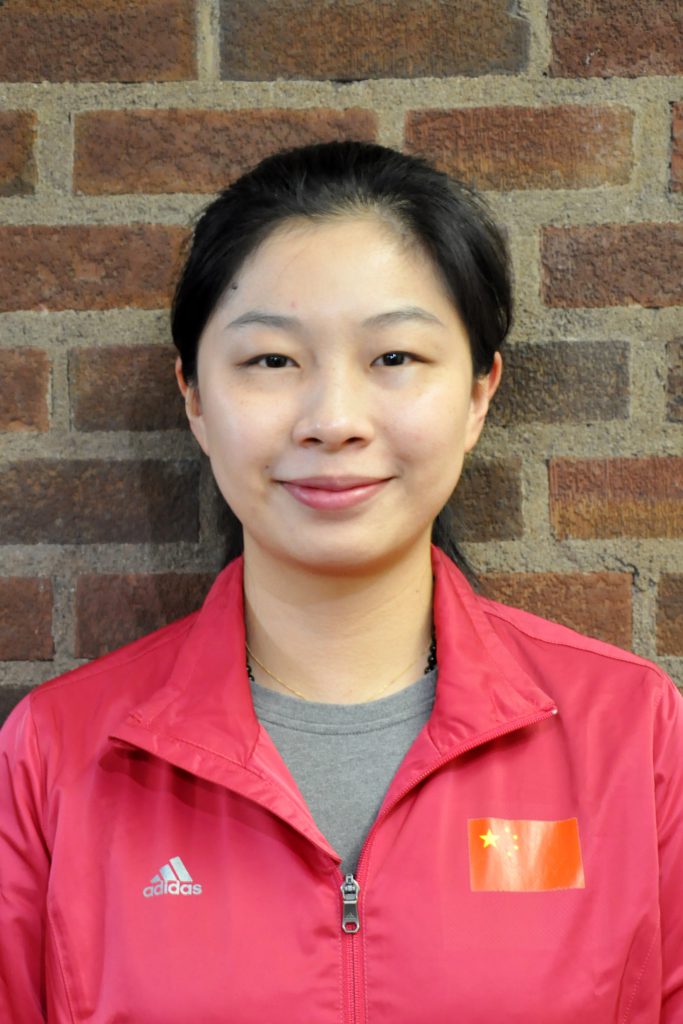 Shi Lyuchang (Rachel) is a Beijing Sport University volleyball player, originally from the Hebei province. She was most recently awarded the China Women's Volleyball League Championship No. 1 title in 2019. Lyuchang began training at 10-years-old, and won her first championship game 3 years later.
"During my time in Minnesota, I hope to improve my English and learn from the U of M's women's volleyball team through different training methods. I wish them great luck at the national tournament!"
"When we are not in class, it has been wonderful to attend cultural and sporting events. Ice hockey is very enjoyable. It is an honor to be together as audience members while we watch this game with great passion! Perhaps I will try this sport during my time here."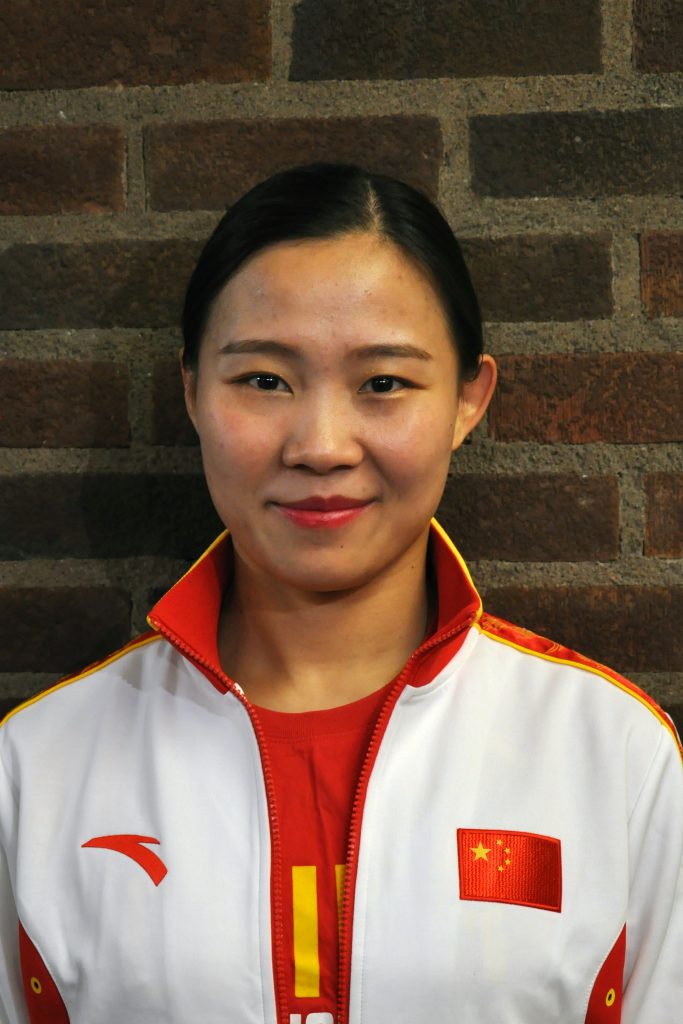 Dong Jiahui (Amy) is a member of the National Women's Wrestling Team and a student in Beijing Sport University's Affiliated School of Competitive Sports. After a series of first-place awards in the 55kg class of the National Women's Freestyle Wrestling Tournaments, Jiahui was awarded first place in the 2015 Women's Freestyle Wrestling French Class A Series.
"I have been very lucky to attend two sports games, the National Basketball Association (NBA) and National Hockey League (NHL) events. The atmosphere of the games and the audience's desire for victory was unforgettable. When I arrived, all the fans who loved their team infected my emotions. I especially liked the feeling of cheering for the home team."
"On Thanksgiving, Minnesota families hosted China Champions athletes, and we all had a wonderful time cooking and enjoying each other's company. I'm very excited about this study abroad experience, says Jiahui."
Liu Zhao (Zoey), a freestyle swimmer, has competed both locally and nationally on the Beijing Swimming team and China Swimming team. In 2016, Zhao was the China Swimming Champion in the Women's 4x100m Freestyle Relay. "There's an old saying in swimming—being away from the water for more than three days equals one month of training," says Zhao. Good thing the University RecWell aquatic center is adjacent to the School of Kinesiology's Cooke Hall!
"The NBA is very popular in China. It is a great honor for me to stand on an NBA court and experience American sports culture. Although the Minnesota Timberwolves lost their game, they never gave up. As for ice hockey, I have not seen this live or even broadcasted before coming to Minnesota. I don't fully understand the rules, but the sport's energy makes me enthusiastic!"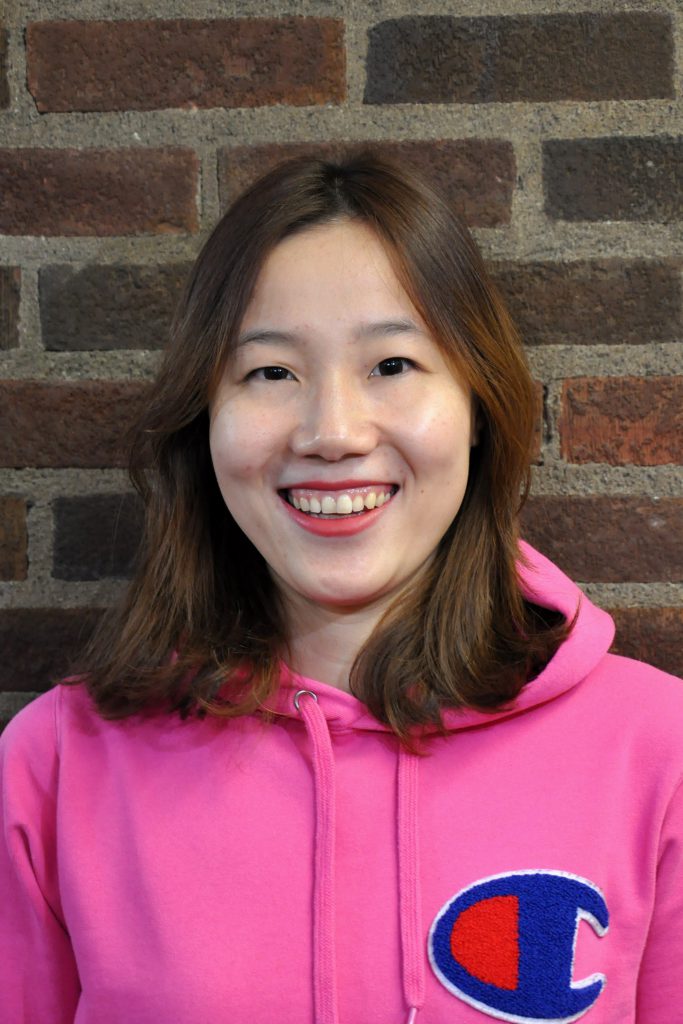 When Liu Siwen (Sarah) was 10-years-old, she left her hometown of Qigihaer, close to the Russian border, and professionally trained to enter the China Swimming team. While competing with the national team in 2015, Siwen won third place in the FINA Swimming World Cup Women's 4x50m Medley Relay and first place in the China Swimming Championships Women's 4x100m Medley Relay.
"I have seen three sports events in Minnesota, and all were new experiences for me. I will never forget the thrill of cheering the Gopher Men's Basketball team to a win at [the University of Minnesota's] Williams Arena. Next, I look forward to watching Gopher swim meets, and to gain insight into their training process. I love everything about swimming, from the practices, coaching, and social atmosphere. After I graduate from Beijing Sport University, I hope to coach women's teams."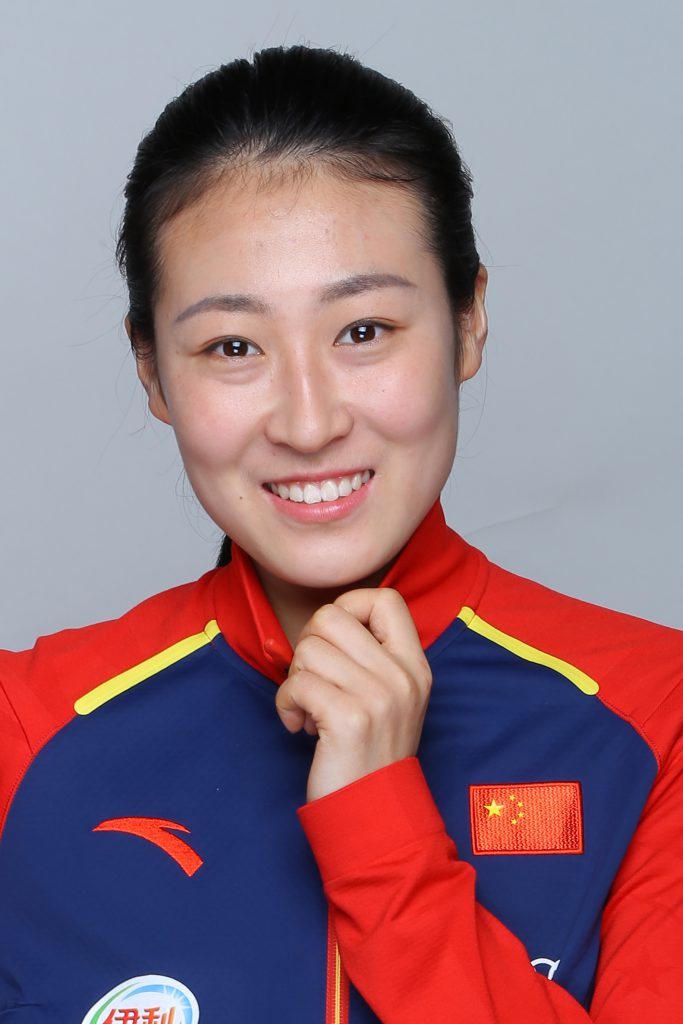 Lin Yue (Ada) is a short track speed skater and was an athlete on the China Short Track Speed Skating team from 2014-2018. Among various awards, Yue was the 2016-2017 3000m winner of the Short Track Speed Skating World Championship.
"Since I arrived in Minnesota, I have already had a variety of amazing experiences, including having Thanksgiving with an American family of 14. I also love learning about the U of M's history. I am very excited to watch a sports event live. Next weekend we have tickets for the Gopher Women's Basketball match. I will shout my words of encouragement with people around me! This is one of the many charms of competitive sports."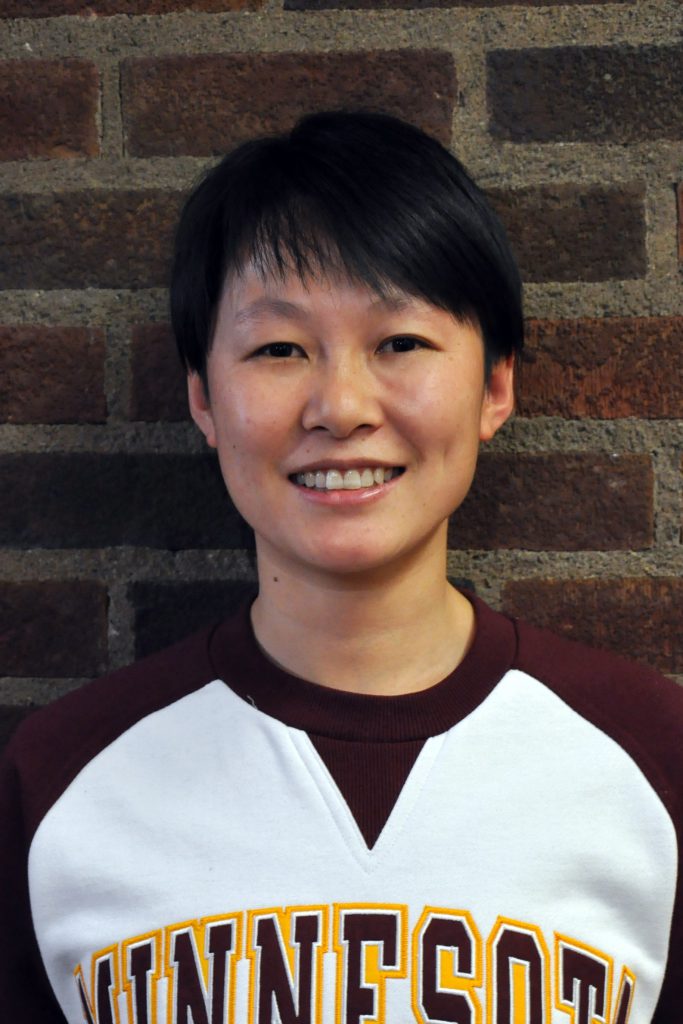 Wang Yuyan (Kay) was a member of the Chinese National Boxing team from 2012-2016, and currently serves on the Beijing Sport University Women's Boxing team. In 2016, Yuyan earned second place title at the World Women's Boxing Championship (class 48 kg), and in 2019 won first place in the National Women's Boxing Championship.
"When I first arrived, I was amazed by the buildings, libraries, and resources at the U of M. The class atmosphere is academic-driven, with opportunities for fun and social events. The instructors encourage me to take diverse classes, which helps me feel more involved in the community."
"I was extremely lucky to attend the Gopher Men's Basketball game against Ohio State. The experience was simply fantastic! I am proud to wear maroon and gold, beams Yuyan."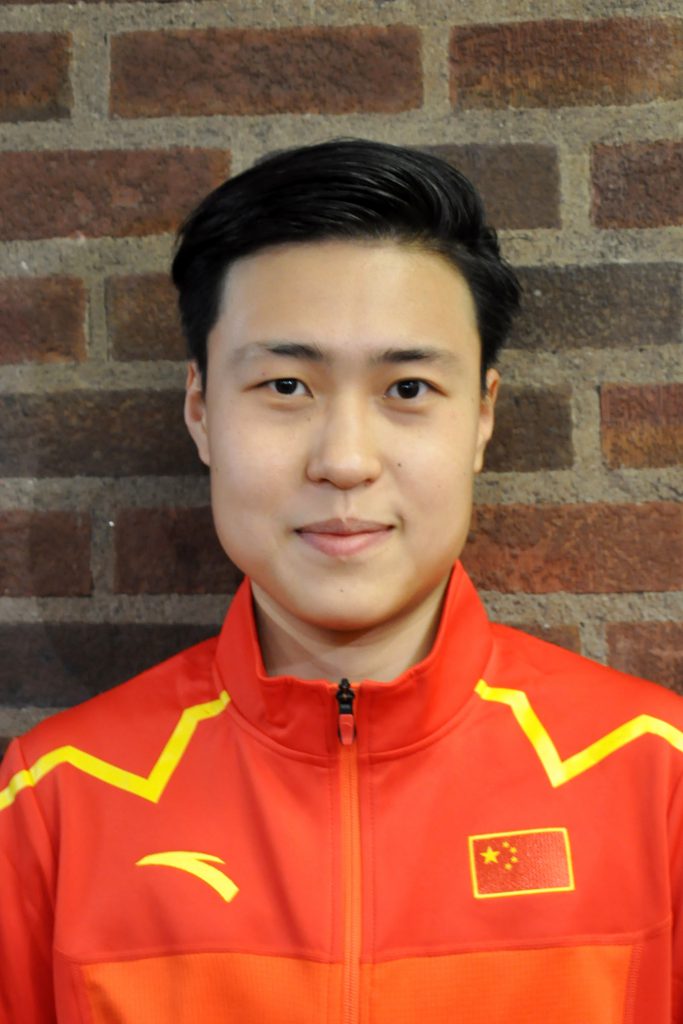 Liu Tianyue (Taylor) is a boxer on the Beijing Sport University team. Tianyue earned first place in the 2017 National Boxing Championship, and third in the 2018 National Championship.
"After watching my first NBA game, I was invited to the Minnesota Timberwolves court to try a free throw! Although I missed, it felt great. I also think ice hockey is the perfect combination of speed and power. They even boxed on the ice!"
"I hope to make new friends in Minnesota and meet others that are as passionate about sports as I am. If any Minnesotans are interested in boxing, I would love to train with you," laughs Tianyue.
Welcome, China Champions! We look forward to not only teaching you about the U of M and local sports, but to also learn from you and your experiences.