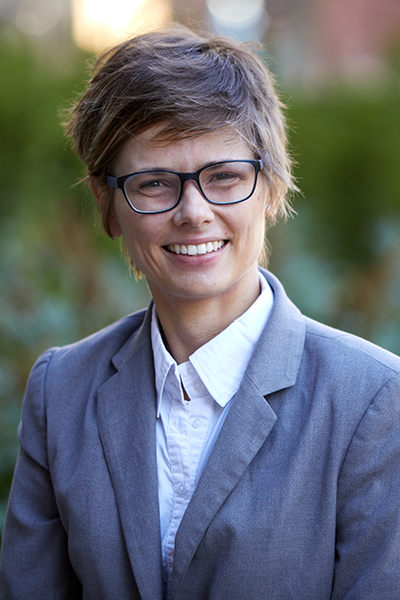 Dunja Antunovic, PhD, assistant professor of sport sociology at the School of Kinesiology and Tucker Center for Research on Girls & Women in Sport affiliated scholar, is lead-author on a recently published journal article that calls for changes in coverage of the Paralympic Games. The article, titled "Media Coverage of the Paralympics: Recommendations for Journalism Practice and Education," is available ahead of print in the International Journal of Sport Communication.
Journalistic norms and values have long contributed to the marginalization of the Paralympics in media coverage. The article proposes a reconceptualization of journalistic values to argue that journalists have a professional responsibility to cover the Paralympics and disability sport for at least three reasons (as noted in the abstract):
The Paralympics are an elite-level, international sporting event and thus merit sport-focused coverage
Sport journalists have an ethical obligation to include diverse perspectives in reporting and to challenge stereotypes
Sport is intertwined with social issues and requires contextualized reporting
In addition, recommendations for curriculum development in sport communication and
journalism education are outlined, with specific recommendations for collaboration opportunities
between Kinesiology and Communication.
Antunovic co-authored the article with Andrea Bundon, PhD, assistant professor at the School of Kinesiology at the University of British Columbia (UBC). Bundon is a member of the leadership team of the UBC Centre for Sport and Sustainability and of the Mobilizing Sport & Sustainability Collective. Antunovic is a collaborator with the Collective.
The Mobilizing Sport & Sustainability Collective – a research excellence cluster funded through the Provost and Vice-President's Office at the University of British Columbia – was assembled to promote awareness about sport's relationship with sustainability, highlight ways that sport-related social and environmental issues might be addressed, and explore the power of sport as a facilitator for positive change. The Collective, which includes 22 UBC-based and international collaborators from both academic and non-academic communities, operates in association with UBC's Centre for Sport and Sustainability (CSS) with an aim of creating materials to be posted on an (in-development) website called the Sport and Sustainability Research and Education Media Resource.