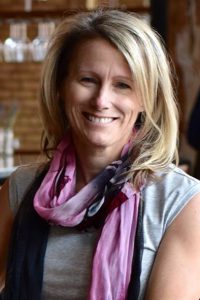 Nicole M. LaVoi, Ph.D., senior lecturer and co-director of the School of Kinesiology's Tucker Center, was quoted extensively in an article in The Lantern, The Ohio State University's sports publication, on the dearth of women coaches in sports, despite the progress achieved since Title IX became law in 1972. Many assumed that women's roles in athletics would grow dramatically in size and scope with the advent of Title IX, but that hasn't often been the case when it comes to women coaches for women's sports.
At Ohio State, though, Karen Dennis is the the director of both men's and women's track and field and cross country teams. She has been  named Big Ten Coach of the Year eight times, leading her teams to six combined Big Ten Conference titles. This month, she will be inducted into the U.S. Track & Field and Cross Country Coaches Association Hall of Fame. Her success, though, is not the norm across U.S. colleges. The number of female coaches fell from 74% in 1973 to 51% in 1981. In 1990, the share of women in coaching increased to 59 percent before hitting an all-time low of 46 percent in 2008. For the past five years, the proportion of women in coaching has stagnated at 49 percent.
Lavoi says, " "I think the stagnation in the percentage of women coaching women and the stagnation of the percentage of women coaching men, which has remained very low for 40 years, really speaks to the fact that men have a legitimate dual pathway into coaching and women don't."
Lavoi's ongoing research published by the Tucker Center in Women Coaches Research Series & Report Card was also quoted.